Life Cycle of a Butterfly

The Pre-Primary classes at CEA completed their Butterfly Life Cycle Science Lesson. At their age, children are innately curious, constantly observing the world around them, harnessing the perfect opportunity to begin to think about the basics of scientific inquiry, which starts with questions and observations.

Students adopted caterpillars and observed their life cycle and their process of metamorphosis into a beautiful butterfly. Together they were involved in the daily care of their caterpillars, observing as they went into their cocoons and eventually transformed into butterflies. As they observed their little creatures, they developed hypotheses - Which one will emerge earlier? How do their colors vary? As they watched the process, they made notes and drew conclusions.

Today, it was time to let their butterflies free! The end of the lesson, as they led their butterflies to freedom, helped them learn about respect for nature, love for the earth and connection to nature an a very intimate level!

Thank you to our great Pre-Primary team, Mrs. Torres and Mrs. Daniels, along with Mrs. Erika Torres and Mrs. Espinosa for these excellent lessons!

#morethanaschool #butterflylifecycle #earlychildhoodeducation #preschool #kindergarden #preprimary #earlychildhoodscience #earlyscience #lifecycleofabutterfly




ISSF Spelling Bee

Congratulations to Patricio del Castillo, Nicole Garcia, Manuela Garcia-Casas, and Fernando Minaya for their excellent representation of CEA in the ISSF Spelling Bee! They tied for 1st place with The Cushman School, Alexander Montessori, and St. Louis. We are so proud of their achievement and of the great sportsmanship all four teams displayed as they supported each other in their 4-way tie! Thank you to Mrs. Santalo for her dedication and for preparing them so well!




Pioneer Days





Miami-Dade Youth Fair Competition Results


Each year, Conservatory students participate in the Miami-Dade County Youth Fair Music Competitions. We are very proud of our young musicians and the work they and their wonderful teachers are doing!





Conchita Espinosa Dance in Spain


From March 13 through March 23, for 10 days, CEA dancers experienced the CEA Cultural Immersion Trip to Spain. They spent time getting to know the culture and growing in their love and knowledge of dance in Madrid, Seville, Toledo and Cordoba. In addition to taking class at the most prestigious and recognized conservatories and dance schools in the country, they watched professional dance rehearsals at the Alicia Alonso Institute and Ballet Nacional de España, watched performances, and immersed themselves in the history and culture of Spain. Read more >

This was an incredible and enriching experience for our young dancers! To learn more about the CEA Educational Travel Programs, click here.




On Saturday, February 23, 2019, Conchita Espinosa Academy and Conservatory of the Arts came together to honor our founder, Conchita Espinosa, on what would have been her 105th birthday.

There was truly no better way to celebrate Conchita's legacy than through music. We are eternally grateful to our incredibly talented and generous music faculty for so lovingly proposing the Conchita Day Concert and coming together to give our community the gift of music. It is unbelievable that together we house the number and calibre of professional musicians and extraordinary individuals who make up our music department.

Thank you.
YOU ARE Conchita's legacy.
YOU ARE the example we trust our students will live up to - examples of trust, generosity, collaboration and love, and this evening was one to remember forever.





CEA Track Team Breaking Records!

On Thursday, March 21st, the Track and Field team had an amazing night at the Belen Middle School meet. Highlights included four school records being broken:

Lauren Cancio in the 200m - Time: 30.30
Gabriel Toledo in the 200m hurdles - Time: 34.29
Riannen Pouza in the 800m - Time: 2:33
Danny Garcia in the mile - Time: 5:04

Overall, half of the performances on the girls´ side were the season´s best and an amazing 34 out of 36 performances on the male side were the season´s best. We are so proud of our runners this year! Thank you Coach Carlos for your commitment to excellence! See Pictures >




Medieval Festival and Tour of the Middle Ages

First Grade recently completed their unit on The Middle Ages, which culminated in a Medieval Festival and Tour of the Middle Ages at CEA. The Tour of the Middle Ages was a live museum where the students each acted out the role of different medieval persons. There were 7 stations and the parents rotated around Central Park as the students engaged them with facts they learned throughout our Middle Ages study in class. Together, each child in 1st Grade helped the Kingdom of Conchita come to life! Thank you to our wonderful teachers and amazing volunteer parents for making this an unforgettable day for our first graders! See Pictures >




Legacy Celebration

Dear CEA Family,

We have always been very blessed that throughout the years our school community has always been supportive and generous in all avenues of our school's needs. When we've asked you to read daily with students, help with projects, be field trip chaperones, attend parent meetings, encourage your young artists by taking them to museums, the theater, and concerts, donate activity supplies, give your time helping with afterschool sports programs, volunteer at Family Affair, bring your suggestions and concerns, and so many other things, you have always responded with a resounding yes. And this doesn't count the things we haven't asked for, but you have so kindly given, such as encouraging words, thoughtful suggestions and solutions, and respect and love for the work we do with our children. Yes, we are blessed.

For the past several years even years have been Festival years and odd years have been Walk for the Future years. On the odd years each grade has spent several weeks doing a variety of activities and parents have made suggested contributions to meet our monetary goal. Those monies over the years have been applied to many different needs we had and improvements we wanted, such as our beautiful field. This year we wanted something more than a fund-raising campaign that would get us funds that we would put to good use. We wanted a campaign that would allow us to celebrate all those who came before, what we bring today to create our unique community, and what we want to leave behind. We want to celebrate our past, our present and our future. So this year we have our 2019 Legacy Celebration.

Our Legacy Celebration is about the rich history our school has and those who have helped create our cohesive community and those who continue to build on the Conchita legacy with their own dreams and visions. We want to reinforce the bonds of community within our school, to have a more complete understanding of our history, to learn from those who have come before us and understand how we can add to the legacy, and to raise funds that will help us continue in our mission.

Our Celebration includes a weekly highlight of people and programs thathave made us who we are, discussions on the values these people and programs have modeled, working together to learn from each other (past and present), and uniting to raise funds that will benefit our current students and those who come after just as so many students and families did before. Our Team Conchita delegates met this week to arrange weekly popcorn sales, a car wash, Cougar picnic blankets, Legacy bricks, Alumni leaves for the Legacy Tree, and the inauguration of Legacy Field with a Legacy Walk on Friday, April 5.

We are not asking each student to contribute a specified amount of money, but we welcome sponsors for the Walk and any donations you might wish to make. Finances are a reality, and our students todaybenefit from the generosity of those who came before. But we really want all of our endeavors in the next month or so to be about celebrating and feeding thespirit of the unique community we have created.

We are sending home today the information on Legacy Bricks and the Legacy Walk t-shirt order form. Information on popcorn sales, the car wash, and cougar picnic blankets as well as activities for the day of the Legacy Walk will be coming out in the coming days.

Again, we are a rich and blessed community in many ways. We acknowledge that and are grateful for all the ways we receive support. You have helped build this legacy and contribute to it daily. Thank you for it all.

If you have any questions, please do not hesitate to contact us. Maribel Z. Diaz
Carol Diaz-Zubieta
Cassandra Jolliff

Legacy Sponsorship Form 2019




Legacy Road Bricks

Support Conchita's Legacy with the Legacy Road Brick Program

This program provides a unique opportunity for students and families to support our school by putting your name on a brick on our new Legacy Road. These commemorative bricks are a great way to leave a lasting mark on our campus and support Conchita's legacy. For each brick purchased, you will receive a special Certificate of Registration recognizing your contribution and confirming the inscription you have submitted as it will appear on the engraved brick. Space for bricks is limited, and they will be installed in the ord

er in which registrations are received. Leave your legacy today on the CEA campus with a personalized Legacy Road Brick.

Click here for order form




4th Grade in St. Augustine

In conjunction with their studies of Florida history, 4th Grade traveled to the historic city of St. Augustine, Florida. This annual field trip was an excellent opportunity for students to experience what they've been reading and learning about. The Old Florida Museum hosted a re-enactment of what life was like in an Indian Village, a Spanish Village, a Pioneer Village and on board a ship. Playing games students of long ago played, writing with quill and ink, grinding corn, making candles, boring holes for pegs - they experience so many things to excite a lesson in history. A visit to the lighthouse, a stroll through the Old Fort, a drink from the Fountain of Youth, and what overnight field trip would be complete without a ghost tour! This year, they stayed an extra day in order to visit the Kennedy Space Center in Cape Canaveral, Florida. It was a life-changing experience to see NASA's primary launch center of human spaceflight. Students and parents enjoyed their time in St. Augustine and Cape Canaveral tremendously, as they saw history come to life. See Pictures >




Read Across America 2019

"The more you read, the more you know. The more you know, the more places you will go." - Dr. Seuss

Friday, March 1st CEA celebrated Read Across America, a celebration of reading that also celebrates Dr. Seuss' birthday. Lower School Started off their day by taking a readers' oath in their classrooms. Then, K3, K4, and Pre- Primary students took turns visiting the Cat in the Hat in the library. The Lower School participated in to Dr. Seuss Trivia, a Mystery Reader game, and a buddy reading activity, in which students in different grades read books to each other. Several teachers swapped classrooms to read stories for other grades. Upper School students made poems together and tried to guess which Conchita employee suddenly dressed up as the Lorax!

Student Council dedicated a tree to the earth, calling it a Lorax Tree. Finally, we had our annual Dr. Seuss door decorating contest, for which Mrs. Macias' class was selected as the winning door! An immense thank you to Mrs. Vivian Martinez for organizing this amazing school-wide celebration of reading, and to all the teachers, parents and students who helped make this the best Read Across America yet!




From the Desk of Maribel Zubieta-Diaz

For a lifetime, Conchita shared her wisdom, knowledge, and love of life through music. I can still see her on her way to class, full of the strength that characterized her - ready to teach reading, math, geography, values, life lessons, all through the magic of music.

This coming Saturday, February 23, would have been my mother's 105th birthday. To celebrate, the faculty of our Music Department is offering a magnificent concert.

Music is a part of our children's education and many of them "make music" by learning to master an instrument. Is there a better way to inspire and motivate aspiring musicians than to grant them the opportunity to watch and listen to professional artists that are also their teachers?

Conchita is a giving community, and this concert is a gift from the hearts, the time and talents

of the professional musicians who work with our students daily. In the spirit of Conchita and her legacy of community support, love of music, and joyous celebration, we look

forward to gathering together to remember our founder and the legacy she has left for us.

Thank you to all of the participating musicians and those who are making this concert possible.

It will be an evening we will all remember. See you on Saturday!


Maribel Z. Diaz, Director

Conchita Day Concert

Saturday, February 23, 2019

6:00 p.m.

Rosita Segovia Theater

Tickets: $20 – general audience

$10 – CEA/CEC students

Available in the conservatory office

100th Day of School

On January 31st CEA celebrated the 100th Day of School!
Our Early Childhood grades each had special celebrations in honor of this milestone.

K3 dressed up as if they were 100 years old and had a special grandparents' breakfast in their class. Thank you to our lovely grandparents who came and to Mrs. Castro, Ms. Merce and Ms. Magaly for this great idea!

K4 participated in the 100 Day Snack Activity. Each student counted 10 of each snack item to make 100! They got to eat some of the delicious snacks after they finished counting. They also created a banner of 100 of the supplies they use every day in K4.

PrePrimary came together to make a super list of 100 thinks they love about CEA! See Pictures >




Thank You for Another Great Book Fair!

What an amazing Scholastic Book Fair we had this year. It was a great success! We could not have done it without your help. Thank you wonderful volunteers, students, parents and staff!

Because of your generosity, our sales totaled $14,054.84 excluding tax. We can now purchase even more books for our library.

I would like to thank the following parents for their help and support: Mrs. Eileen Press, Mr. & Mrs. Ruiz, Mrs. Janet Bruzos, Mrs. Litza Lopez, Mrs. Claudia Marquez, Mrs. Victoria Casas, and Mrs. Yra Saab-Tro. I could not have been able to do it without your help. I would also like to thank Coach Daniel Prol for his amazing role as "The Big Red Dog." The way he motivated the entire student body to get excited about reading was awesome.

Thank you again for making our Scholastic Book Fair a huge success!

Mrs. V. Martinez
Media Specialist




Congratulations to our 8th Grade ISSF STAR Students:

Carlota Montero, Diya Agarwal and Arianna Martinez!

Each year the Independent Schools of South Florida (ISSF) allows each school to designate up to three students as STARS. These students are those who have shown outstanding ability and achievement in academics, sports, community service, the arts, and/or effort.

Carlota Montero was selected for being an outstanding example of perseverance, resilience, and leadership. She consistently displays a positive attitude, willingness to help, ability to take and give direction when appropriate, and humility, which makes her a problem solver and a catalyst for good in the CEA community.

Diya Agarwal was selected for being an outstanding example of integrity, academic excellence, and dedication to the arts. She uses all of her talents in the classroom, on the stage and in her day-to-day interactions to make CEA a better place.

Arianna Martinez was selected for being an outstanding example of leadership, maturity, empathy and compassion. Her unshakable moral compass, tact, and openness to guidance makes her an exceptional student leader within CEA.

Carlota, Diya, and Arianna, we are so proud of you and the people you have become!
You are Conchita´s legacy!

Court of Dreams

The CEA Cougars took over the AmericanAirlines Arena last Friday for our annual Court of Dreams! Our basketball players got to play on the professional court where the Miami Heat play, and then stayed to watch the game! See Pictures >




Congratulations to our CEA Spelling Bee Winners!

Upper School
1st Place - Emily Sordo-Martinez, 6th grade
2nd Place - Gabriela Rodriguez, 7th grade


Lower School
1st Place - Bruno De la Vega, 3rd Grade
2nd Place - Dylan Senaris, 3rd Grade


Emily and Bruno will represent CEA
at the Miami Herald Spelling Bee in February! Congratulations!




Our 1st Family Field Day was an enormous success!
It was an awesome day of fitness, games, sports and good times with good friends!
Thank you to everyone who came!




Open House and Entrance Exam:
Saturday, January 26, 2019




Upcoming Events





April 18 – April 28

Classes resume on Monday, April 29.




CEA Dancers in Spain!

For 10 days, CEA dancers will experience the CEA Cultural Immersion Trip to Spain! They will spend time in Madrid, Seville, Toledo and Cordoba. In addition to taking class in the most prestigious and recognized conservatories and dance schools in the country, they will watch professional dance rehearsals at the Alicia Alonso Institute, Ballet Nacional de España, watch performances, and immerse themselves in the history and culture of Spain.
Sign up to stay in touch!Click here to receive news and updates delivered to your inbox.




Follow Us on Twitter

Like Us on FaceBook: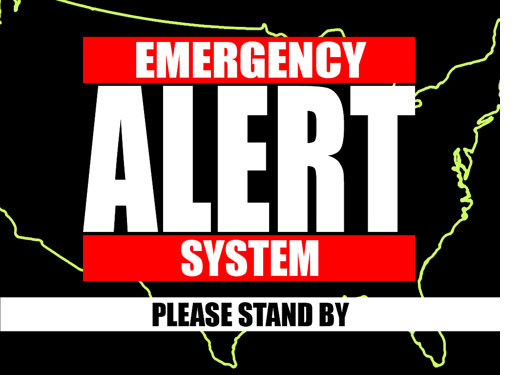 We hope we don't have to do this, but if we do need to close school for an emergency, if the Miami-Dade County Schools close due to hurricane or other inclement weather, Conchita Espinosa Academy will also close. We will notify the local radio and television stations. We will reopen when the Miami-Dade County Schools open or you will be notified by a Parents Partnership Association member via our telephone tree. We will also keep you updated via our social media channels.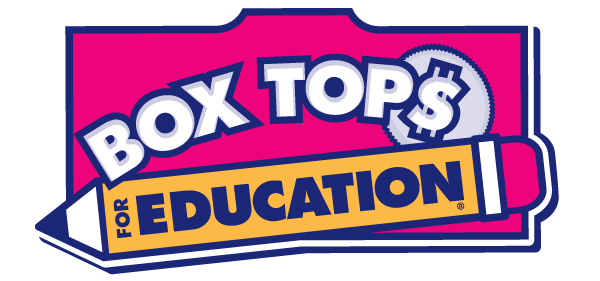 Box Tops for Education
We participate in the General Mills Box Tops for Education program. You can help, too! Find out how...