Conchita Espinosa Academy is a fully-accredited, co-educational independent private school for K3 through eighth grades. For over 80 years, Conchita Espinosa Academy has given its students an exceptional academic curriculum partnered with a sophisticated arts and humanities foundation, sensitivity to the arts and human needs, a sense of self-worth, and strong human values.
Conchita Espinosa Academy uses a curriculum rich with art education to shape happy, confident, and academically advanced students. This video offers a taste of the magic of Conchita in about two minutes.

See the full-length version>




We are now accepting applications for the
2017-2018 school year! more info >





CEA Top Winners at the State in Library of Congress' Letters About Literature Contest

The Library of Congress holds the Letters About Literature Contest each year, for which students are asked to read a book, poem or speech and write to that author (living or dead) about how the book affected them personally. Three winners are chosen per state out of tens of thousands of students from across the country. 8 out of the 11 Level I finalists were CEA students, including the top three winners! See Results & Pictures>




Café Français at CEA

To truly learn a language and grasp its unique "je ne sais quoi", one must fall in love with the culture, which of course includes its cuisine! Our after school French students have been discovering French cuisine with their French teacher Mrs. Marie Acero. In January, they made galette de rois for Three Kings Day. More recently, this spring they made crepes as a class and enjoyed a French cheese tasting with traditional baguettes! See Pictures>




Theatre Department Presents Shakespeare's

Much Ado About Nothing

On March 3rd & 4th, Blessed Unrest, the Conchita Espinosa Conservatory of the Arts Theater Company, presented William Shakespeare's Much Ado About Nothing. The performance, directed by Mr. Ean Kessler, showcased amazing talent, passion, and hard work that brought new life to one of Shakespeare's greatest comedies.

Congratulations to Mr. Kessler and all of the actors for a wonderful production!

Honor Society Induction Ceremony

On Thursday, April 7th we had our annual Honor Society Induction Ceremony. Congratulations to all of our scholars, dancers, artists, musicians, and actors who have shown to be examples of excellence in their community.


National Art Honor Society
Natalia Avella, Claudia Croes-Roure, Micaela Garcia, Thalia Garcia, Gabriela Gutierrez-Boronat, Chloe Jova, Claudia Michiels, Ana Samaniego

National Dance Honor Society
Corina Belfort, Samantha Bezos, Gabriela de la Rosa, Angelique Francis, Victoria Garcia-Ruiz, Alexa Guardo, Claudia Michiels, Gabriella Puig, Emily Sanz, Ana Milena Tamariz

Tri-M Music Honor Society
Oriana Aslan, Karla Cruz, Felice Dong, Nicole Fernandez, Camila Fonseca, Nathalia Grande, Ellie Herran, Erica Rivero, Diana Rodriguez, Carlos Soler, Emma Somoza, Kennedy Todd, Gabriellah Valdes, Daniella Weiss

National Junior Thespian Honor Society
Isabella Baez, Randy Beltran, Kyle Duran, Mia Esparragoza, Emma Rose Fernandez, Nicole Fernandez, Camila Fonseca, Carolina Gutfreund, Lilianne Iglesias, Brian Jimenez, Croce Parisi, Isabela Ricardo, Soleil Ramos, Emma Solorzano

National Junior Honor Society
Isabella Baez, Corina Belfort, Samantha Bezos, Gabriela de la Rosa, Sofia Duncan, Victoria Fernandez, Micaela Garcia, Alexa Guardo, Ellie Herran, Lilianne Iglesias, Raymon Martinez, Claudia Michiels, Gabriella Puig, Diana Rodriguez, Ana Milena Tamariz

4x6 pictures are available for purchase for $10 each. To order pictures of the ceremony, please email fransan@me.com.




Visual Arts Department Travels to Italy

This March, the Conchita Espinosa Visual Arts Department traveled to Italy for a cultural immersion educational experience. Educational travel broadens our awareness of others and sharpens self-awareness, as students have the chance to gather firsthand information about the world. Seeing different landscapes, experiencing the challenges of certain cultures, listening to the opinions of people in other countries provides a deeper level of mindfulness. Profound experiences give people a sense of place and purpose, and they cultivate lifelong values and priorities. Students had the chance to spend 10 days in Florence and Rome, and had day trips to Lucca, Pisa, Siena, and San Gimignano. In addition to the cultural activities, sightseeing, and museum tours, our young artists attended art and art restoration workshops throughout the trip and visited local art schools. Mrs. Vazquez and Mrs. Martinez worked with the students throughout the school year to prepare them for this experience. We are so proud to have been able to offer this experience to our young artists! Click to See Pictures >




Soccer Champions

Our Lower School Soccer season concluded with both our 10 and under teams playing each other for the championship title! In the championship game, our Varsity team defeated our JV team 6-2. This marks the sixth year in a row that CEA wins the Upper Level Elementary Soccer Championship! It is also the third year in a row where our JV team makes it to the championship game.

Special congratulations goes out to Jacob Marino, who not only won his third title but also finishes his elementary career as our all-time leading goal score! See Pictures >




Court of Dreams 2017

n Wednesday, March 8, 2017, our basketball teams took the official Miami Heat hardwood during the Court of Dreams game from 1:00 p.m. to 4:00 p.m. To celebrate, the Miami Heat gave CEA the opportunity to purchase discount tickets for their 7:30 p.m. game that same evening as they host the Charlotte Hornets. Our basketball players had an amazing time!




Congratulations to alumna Bianca Allanic for signing a company contract with Ballet Theatre of Maryland!

Bianca will graduate from Indiana University in May with a Bachelor of Science and a Ballet Performance Major, which she was able to accomplish in 3 years. She starts her season with Ballet Theatre ofMaryland this August, but will spend the summer learning the company's repertoire for next season.

Bianca has always been a beautiful example of dedication, discipline, joy and hard work. We are so proud of you!




Read Across America 2017

Thursday, March 2nd was national Read Across America day. This annual event is a literary celebration that brings our school, community, and nation together through the love of reading.

Mrs. Martinez, our Media Specialist, and Student Council worked hard to make this an extraordinary day at CEA. To help us highlight the importance of reading and literacy, we had the honor of hosting alumni and local community members as guest readers in our classrooms. Our upper school students partnered with lower grades for buddy reading, and all students toured our new library. We are so fortunate to have spent a wonderful day of celebrating literacy.

As part of this celebration, Student Council is leading a philanthropic drive to collect new or gently used books for our local community. All books collected will be donated in Conchita Espinosa Academy's name to the Children's Trust "Read to Learn-Books for Free" campaign. Books will be collected from now until March 8 and should be turned in to your child's homeroom class.

Thank you to Mrs. Martinez, Student Council, National Junior Honor Society Ambassadors, and all of our guest readers for helping us cultivate good reading habits to last a lifetime. See Pictures>





Upcoming Events





for the Week of April 24, 2017

Sunday, April 23
Monday, April 24

Return to School

Tuesday, April 25

Wednesday, April 26

8th Grade trip to Disney

Thursday, April 27

Scoliosis Screening for 6th Grade

Happy Birthday, Coach Jon!

Friday, April 28

Monthly Assembly – wear gala

Saturday, April 29




Dance Mastery (CEYDE) visits
Sarasota Ballet




| | | |
| --- | --- | --- |
| | Conchita Magazine, CTV, and Dance Mastery Trip to NYC | |
| | The Conchita Magazine, CTV, and Dance Mastery Trip to NYC has been posponed to May 16 - 19. Journalism students will take time to visit several TV studios, including NBC Studios. Dancers will be taking classes at Paul Taylor. They will take a Fosse class, a Broadway class, and a Pascal Rioult class, among other activities. Together, the students will watch On Your Feet on Broadway, tour Radio City Music Hall, take a Central Park bike tour and visit the Twin Towers Memorial. | |





Monthly Calendar

Monthly
Newsletter
Sign up to stay in touch!Click here to receive news and updates delivered to your inbox.
Parent Student Handbook


Follow Us on Twitter

Like Us on FaceBook: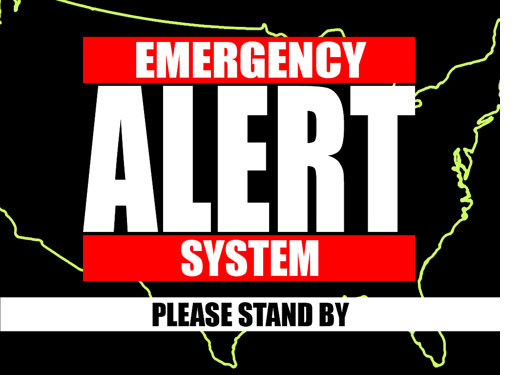 We hope we don't have to do this, but if we do need to close school for an emergency, if the Miami-Dade County Schools close due to hurricane or other inclement weather, Conchita Espinosa Academy will also close. We will notify the local radio and television stations. We will reopen when the Miami-Dade County Schools open or you will be notified by a Parents Partnership Association member via our telephone tree. We will also keep you updated via our social media channels.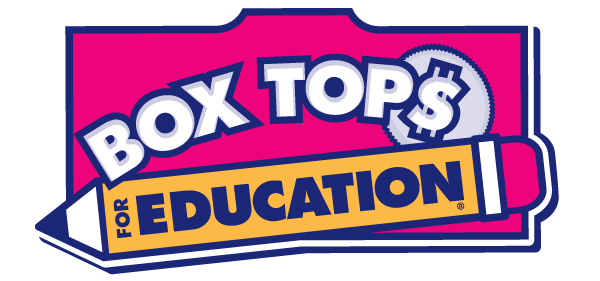 Box Tops for Education
We participate in the General Mills Box Tops for Education program. You can help, too! Find out how...