Conchita Espinosa Academy is a fully-accredited, co-educational independent private school for K3 through eighth grades. For over 80 years, Conchita Espinosa Academy has given its students an exceptional academic curriculum partnered with a sophisticated arts and humanities foundation, sensitivity to the arts and human needs, a sense of self-worth, and strong human values.
We are excited to announce our first Dance Mastery Alumni calendar just in time for Christmas! The wall calendars are 14.5 x 22.5 inches with each month featuring a different CEA Alumni Dance Mastery student that you can proudly display on any wall in your home, making an especially delightful gift for any aspiring dancers in your family. Order yours today!

Download Order Form



Volleyball Champions

On Thursday, November 16th the 8th Grade Girls Volleyball team finished their season with a 3 set victory over SOMI in the League Championship game!!! This marks our first title since 2014. The team, comprised of Ellie Herran, Daniela Fernandez, Emma Fernandez, Emilia Corbea, Gabriella Valdes, Genesis Rodriguez, Nathalia Grande and Karla Cruz, finished the season as the only undefeated volleyball team in school history!! We are SO PROUD of our girls!! Thank you Coach Carlos and Coach Jon for leading our team to victory!!




November is Homeless Awareness Month.

CEA's Community Creations Mastery and Student Council just concluded a Teddy Bear Drive and Thanksgiving Food Drive to benefit Miami Rescue Mission. We are so thankful to everyone who donated teddy bears and food. What's most special, is that the students in Community Creations actually stitched and stuffed their their own bears to give to the less fortunate. Thank you Mrs. Jeria, Mrs. Bosque and Mrs. Mendez for your kind hearts and loving dedication! See Pictures >




Art Appreciation Mastery class

Art Appreciation Mastery class (3rd, 4th, and 5th graders) have been learning about Mesoamerican Art with Mrs. Martinez!

Books for Breakfast

Student Council hosted its first Books for Breakfast of the school year! We kicked it off with Mrs. Munar, who read one of her favorite tales, The Elves and the Shoemaker, which promotes messages of kindness and giving. She also read two cute and funny poems from the book, Food Fight. Her love of books and literature was evident in the beautiful way she read to our students. A big "thank-you" to Mrs. Munar for coming extra early to share this special time with all of us!

PEACE FOR PARKINSON'S

On November 12th, CEA Dance Mastery and National Junior Honor Society participated in the annual Moving Day Miami, a Walk for Parkinson's! Together, our students raised $9,552! They will continue collecting funds until November 17th to reach their $10,000. CEA also won the award for the Top Youth Team at the walk. Thank you to Ms. Danella and Mrs. Julio for organizing this wonderful event. You make a huge difference in so many lives each year! See Pictures >




Music Masteries Attend New World Symphony Concert

The CEA Music Makers and Senior Music Ensemble attended the New World Symphony Concert for Kids on November 5th. The NWS Fellows transported the audience to a galaxy far, far away in celebration of the 40th anniversary of George Lucas' Star Wars. Conductor Dean Whiteside lead famous themes for Yoda, Princess Leia and Darth Vader. The storytelling continued with Sergei Prokofiev's musical version of feuding families from Shakespeare's classic and the march of Camille Saint-Saëns' French regiment. It was a wonderful experience for our musicians and a great introduction to orchestral music for our youngest MusicMakers.





Thank you to our Family Affair Parent Volunteers

One of the greatest gifts you can give is your time. Our most heartfelt THANK YOU to Blanca Sordo and to all the parent volunteers who spent the morning at CEA decorating the school for Family Affair and making sure every corner looks beautiful. You gave CEA a very special gift! See Pictures >

FIU Spirit Night

Our CEA Spirit Night at Florida International University was a great success! Thank you to all who came! Together, we not only raised $3,770 that will go toward our new track, but we had an AWESOME time together! Our flag football and soccer players got to run through the tunnel and interact with the FIU Football players and our Senior Dance Mastery did an incredible job performing in the pre-game show! See Pictures & Video >




Library Wishing Tree

Our beautiful new Alicia Espinosa Library is open and looking beautiful! As you may have seen, we have a Library Wishing Tree as you walk inside. Each apple on the tree contains the title and price of a book we wish to add to our collection, by student or teacher request. If you would like to donate a book, you can take the apple from the tree and donate the book to our library.

A heartfelt thank you to all students, teachers, and families who have donated books and contributed to our growing library!

Thank You Peacock

We would like to specially thank Mrs. Erika Ludovic (Nadia and Sabine Hijjawi's mom) for her help with the new library and for creating this beautiful Thank You Peacock with the names of all who have donated books. You ALL make a huge difference by the many things you do!




Halloween Costume Drive

Thank you to our Community Creations Mastery, led by Mrs. Jeria, Mrs. Bosque and Mrs. Mendez, for their wonderful efforts in our annual Halloween Costume Drive, sponsored by Lighthouse for the Blind. This year they collected over 400 costumes, which will benefit many children who otherwise would not be able to afford a Halloween costume. They will now be able to go trick-or-treating and enjoy the fun and magic of Halloween! See Pictures>




Florida Scholastic Press Association Journalism Day

For the 13th year in a row, CEA Upper School students have participated in the Florida Scholastic Press Association (FSPA) Journalism Day at Florida International University. This year, students in Conchita Magazine, CTV and Yearbook masteries attended and participated in sessions and workshops with industry professionals on writing, conducting interviews, creating a TV package, and photography, among others. See Pictures >




Conchita Espinosa Academy uses a curriculum rich with art education to shape happy, confident, and academically advanced students. This video offers a taste of the magic of Conchita in about two minutes.

See the full-length version>




We are now accepting applications for the
2017-2018 school year! more info >


Upcoming Events





CEA Happenings for the Week of November 20th, 2017

sunday, November 19
Happy Birthday, Angelica Julio!
Monday, November 20

3rd Grade Field Trip to Science Museum Happy Birthday, Karina Vazquez!

Tuesday, November 21

wednesday, november 22

Gratitude Assemblies Josu Okiñena conducts Master Classes

Thursday, november 23

Happy Thanksgiving

friday, november 24

No School

saturday, november 25




We know the holidays are here when we see it's time for Family Affair!! This year's theme is TOGETHER .
(Together in peace, Together in joy, Together in sports, Together in the Arts, etc)

Family Affair is a day-long event for everyone at CEA to get together to enjoy good food, great music and a field full of students, parents, family and friends which are the heart of all our Family Affairs.

Family Affair will be on

Saturday, November 18th

Invite your family and friends to come join us to celebrate CEA and kick off a great holiday season.

If you are in touch with any former students or families of former students , let them know too! Family Affair is the perfect time for alumni and families of alumni to catch up! We love to have everyone come celebrate CEA.

See you on the 18th!

Family Affair 2017 Sponsor Letter

Sponsor Form

t-shirt order form




Barnes & Noble Literary Celebration

CEA students will be celebrating their love of reading at Barnes and Noble by reading poetry and some of their writings on

Tuesday, November 28th
6:00 - 8:30 p.m.
12405 N Kendall Drive

Select students will be sharing their love of words by reading original poems and short stories. We encourage all families to join us on this day in support of a community of readers and lifelong learners.

In addition, Barnes and Noble will be giving CEA a percentage of all books sales that evening, so this is a fantastic way to begin your holiday shopping!

We look forward to celebrating the wonder of books and reading with you!
Monthly Calendar

Monthly
Newsletter
Sign up to stay in touch!Click here to receive news and updates delivered to your inbox.
Parent Student Handbook


Follow Us on Twitter

Like Us on FaceBook: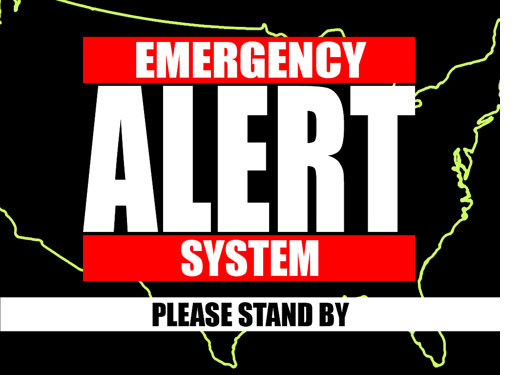 We hope we don't have to do this, but if we do need to close school for an emergency, if the Miami-Dade County Schools close due to hurricane or other inclement weather, Conchita Espinosa Academy will also close. We will notify the local radio and television stations. We will reopen when the Miami-Dade County Schools open or you will be notified by a Parents Partnership Association member via our telephone tree. We will also keep you updated via our social media channels.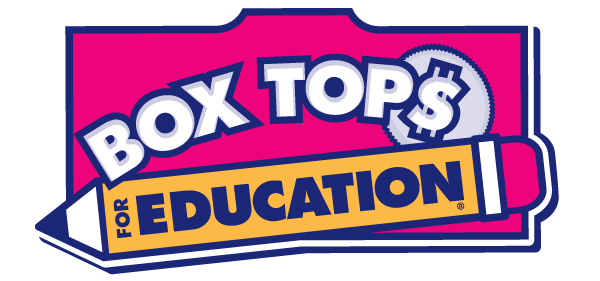 Box Tops for Education
We participate in the General Mills Box Tops for Education program. You can help, too! Find out how...