Conchita Espinosa Academy is a fully-accredited, co-educational independent private school for K3 through eighth grades. For over 80 years, Conchita Espinosa Academy has given its students an exceptional academic curriculum partnered with a sophisticated arts and humanities foundation, sensitivity to the arts and human needs, a sense of self-worth, and strong human values.
Features
Upcoming Events




Dear CEA Family,

This week is Spirit Week, and we are joyfully celebrating who we are.

Friday is our Walk for the Future, and with 4 days left, we are at the halfway mark to our $100,000 goal. We need to reroof two buildings and put sprinklers and re-sod our field. As heads of households you know how important it is to put your heart into all you do. And you also know that it takes money to keep up your home. This is your second home, and we need each family to pitch in!

Spread the word and make your contributions. Your children will reap the benefits.

With much appreciation,
CEA Administration, Faculty, and Staff




| | |
| --- | --- |
| | Our middle school students have been using their iPads as digital learners for 2 years. But now, all 7th and 8th grade students are also digital teachers. Under the leadership of their Spanish teacher, Mr. Antonio Morata, they built their own online Spanish course for English speakers and it's available to anyone, anywhere in the world. Read More and visit website > |




Pi Day celebration

We were celebrating the "Pi Day of the Century" since it is 3/14/15 (3.14) this year. The winner of our Pi Digit Memorizing Contest was Bianca Arocha from 7th grade . She memorized 90 digits of Pi. Victoria Fernandez (also from 7th grade) got 2nd place with 88 digits. See Pictures >




Art Appreciation Mastery Studies Impressionist Art


To culminate their unit on Impressionist Art, Art Appreciation Mastery did a project in collaboration with the Elementary Dance Mastery. Degas, one of the most famous impressionist artists, loved dance studios and painted ballerinas. For this reason, Art Appreciation worked with Dance Mastery to enjoy the same experience Degas had in the 1800's. 3rd, 4th, and 5th grade Art Appreciation students photographed dancers, then used the app PencilSketch to digitally modify their photos. see pictures >




Middle School STEAM Students create "Game-On" Challenge

Middle School STEAM students created original video games and invited volunteers from other mastery programs to come and try them out. In order to participate, the student had to spend the entire mastery period in STEAM, playing and rating each game.




3rd Grade Biographies.


CEA 3rd graders have been studying different genres in literature. In February, they focused on biographies. The children were able to choose a book of their choice from the "Who Was, I am" series. At the end, they came to school dressed as their "person" and were interviewed with a series of questions. The children walked down a red carpet and were able to form a human timeline to give them perspective as to what happened when. see pictures >






Much love and many thanks to all that made my 70th birthday the best one ever! I was blown away by all the love, support and good wishes. I am a very fortunate woman!

Much gratitude, blessings and love,





True Jackson, CEA c/o 2014, was chosen to create and direct his own Superbowl Commercial this year for Black History Month!

True is part of the Mosley's Adolescent production company, which seeks out and mentors young directors between the ages of 11 and 27, giving them hands-on experience (and a paycheck).
True, we are so proud of your creativity, your entrepreneurial spirit, and your go-getter attitude!! We are proud to have you as part of the CEA Family! Read full Article >




Each year the Independent Schools of South Florida (ISSF) recognizes outstanding students from its member schools. ISSF allows each school to designate up to three students as "STARS". "STAR" students are those who have shown exceptional ability and achievement in academics, sports, community service, the arts, and/or effort.



This year's CEA "STAR" students are...

Sofia Roa-Febres - for being an outstanding example of scholarship, hard work, determination and dedication to the Arts

Daniel Sardinas - for being an example of leadership, citizenship and service

Liana Miguel - for being an outstanding example of hard work, determination, perseverance and leadership




CEA in Top 10 Middle Schools in South Florida and Top 5 in Miami!

Private Schools Guide nominated Conchita Espinosa Academy one of the Top 10 Private Middle Schools in South Florida and Top 5 in Miami! Let's be proud to be at CEA, one of the top schools in South Florida, where we have been bringing out the extraordinary in every child for over 80 years!




FETC 2015

Two of our CEA 6th grade teachers, Ms. Gonzalez and Mrs. Santalo, presented workshops and sessions at the international technology in education conference, FETC 2015. Ms. Martinez (3rd grade) also attended the conference. See Pictures >




for the Week of March 30, 2015


SUNday, MARCH 29

Monday, MARCH 30

Kindergarten Easter Egg Hunt

Report Cards go out.

Happy Birthday, Margarita Menendez!

Tuesday, MARCH 31

Monthly Assembly – wear gala

Wednesday, April 1

2nd Grade Easter Egg Hunt

Thursday, April 2

Pre-Primary Easter Egg Hunt

3rd Grade Easter Egg Dye Party

Friday, April 3

Spring Break Begins!

Happy Birthday, Rosa Prieto!

Saturday, April 4




Spirit Week

The week of March 23rd - 27th we will celebrate CEA Spirit Week. This week, we delve into our history and the essence of our school. During Spirit Week, we will celebrate what makes us unique, what makes our students extraordinary, and our love for the school that has given us the foundation that we carry with us the rest of our lives. Student Council is busy planning Spirit Week, which will culminate with Walk for the Future on Friday, March 27th. ***We will be posting details on the theme for each day.




Walk for the Future 2015
Sponsor a student now! It's quick and easy.





Cinderella
at the Rosita Segovia Theatre




CEA Sports Banquet
7:00 p.m.
Royal Ballroom



Monthly Calendar
Parent Student Handbook
School Supply Lists
2014-2015


Follow Us on Twitter

Like Us on FaceBook: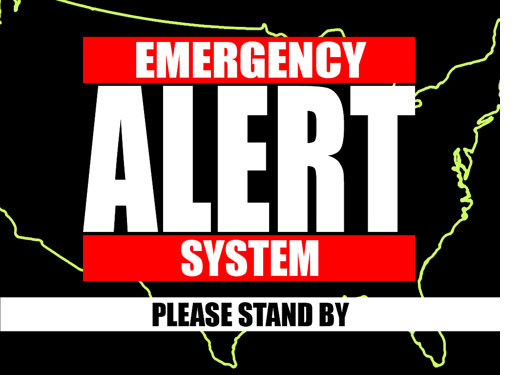 We hope we don't have to do this, but if we do need to close school for an emergency, if the Miami-Dade County Schools close due to hurricane or other inclement weather, Conchita Espinosa Academy will also close. We will notify the local radio and television stations. We will reopen when the Miami-Dade County Schools open or you will be notified by a Parents Partnership Association member via our telephone tree. We will also keep you updated via our social media channels.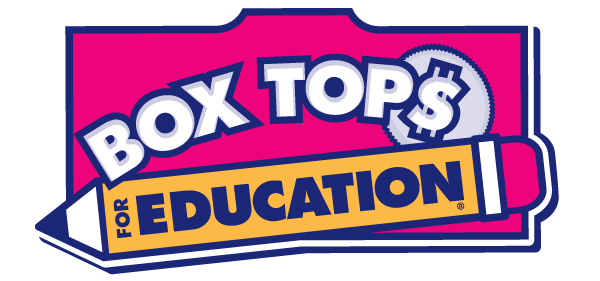 Box Tops for Education
We participate in the General Mills Box Tops for Education program. You can help, too! Find out how...