Letters About Literature

The Library of Congress holds the Letters About Literature Contest each year, for which students are asked to read a book, poem or speech and write to that author (living or dead) about how the book affected them personally. Three winners are chosen per state out of tens of thousands of students from across the country.

CEA is proud to have had state-level winners for the last 6 consecutive years!

This year, 17 finalists were chosen for the State of Florida. We are proud to announce that 6th grader, Catalina Vigil, was not only a finalist, but won 3rd Place for the State of Florida
for her letter to Misty Copeland, the author of
Life in Motion, which she wrote for Mrs. Perez' grammar and composition class.

Congratulations Catalina!




Honor Society Inductions

On Monday, May 20th we had our annual Honor Society Induction Ceremony. Congratulations to all of our scholars, dancers, artists, musicians, and actors who have shown to be examples of excellence in their community! See pictures >




Conchita Espinosa Theatre Department's Blessed Unrest presents: Our Town




Our Town Our Town, by Thornton Wilder, directed by Alison Elliott, and featuring the Conservatory's Blessed Unrest Theatre Ensemble was a beautiful story about gratitude for the present moment. In this era of technology, where we often do not even take the time to notice one another, the themes were more relevant than ever. Having a glimpse of life 100 years ago and realizing that families faced many of the same issues we continue to face today definitely provided plenty of food for thought and conversation. Blessed Unrest did two performances, one for families and another for the 6th, 7th, and 8th grades. They did a magnificent job!

Professional Pictures of the performance are available for purchase at
Photography by Luis Inc at PhotoReflect
photobyluis.photoreflect.com
Photos professionally photographed by Photography by Luis Inc © 2019

Spring Art Show

This April we kicked off the spring season with the most spectacular art show yet! The show featured pieces by both Art Masteries, Conservatory Art students, and close to 700 sculptures by students in all CEA grades! Thank you to Mrs. Vazquez for her amazing work, and to Mrs. Castillo, Mrs. Martinez and all the parents who volunteered setting up and in the show!

Conservatory Spring Concert

The Conservatory Spring Concert celebrated the talent and preparation of our young artists. This year the Spring Concert showcased some of our most advanced dancers, singers, and musicians. Thank you to our fantastic faculty and students, for making each Spring Concert even better than the last!





Conchita Espinosa Dance in Spain


From March 13 through March 23, for 10 days, CEA dancers experienced the CEA Cultural Immersion Trip to Spain. They spent time getting to know the culture and growing in their love and knowledge of dance in Madrid, Seville, Toledo and Cordoba. In addition to taking class at the most prestigious and recognized conservatories and dance schools in the country, they watched professional dance rehearsals at the Alicia Alonso Institute and Ballet Nacional de España, watched performances, and immersed themselves in the history and culture of Spain. Read more >

This was an incredible and enriching experience for our young dancers! To learn more about the CEA Educational Travel Programs, click here.




Legacy Road Bricks

Support Conchita's Legacy with the Legacy Road Brick Program

This program provides a unique opportunity for students and families to support our school by putting your name on a brick on our new Legacy Road. These commemorative bricks are a great way to leave a lasting mark on our campus and support Conchita's legacy. For each brick purchased, you will receive a special Certificate of Registration recognizing your contribution and confirming the inscription you have submitted as it will appear on the engraved brick. Space for bricks is limited, and they will be installed in the ord

er in which registrations are received. Leave your legacy today on the CEA campus with a personalized Legacy Road Brick.

Click here for order form




Upcoming Events


CEA Happenings for the Week of May 20, 2019

Conservatory Dance Juries begin on Tuesday, May 21

SUNDAY, May 19

Monday, May 20

Honor Societies Induction – 7:00 p.m.

Happy Birthday, Ms. Emina!

Tuesday, May 21

Make-Up Music Exams

Happy Birthday, Milly Torres!

Wednesday, MAY 22

Mary's Day

Thursday, MAY 23

Teacher Appreciation Day

Friday, MAY 24

Happy Birthday, Mrs. Somoza!

SATURday, MAY 25




iPad Pick-up

8th Grade iPads will be picked up on Wednesday, May 29th. 6th and 7th Grade iPads will be picked up on Thursday, May 30th.





Sports Banquet
6:15 p.m. at Gametime at Sunset Place

For more information, contact Jessica Prieto in the CEA Main Office.




Awards Ceremonies
K-2nd Grades




Awards Ceremonies
3rd - 7th Grades




7th and 8th Grade Prom
7:00 - 10:30 p.m.at CEA Cafeteria




8th Grade Graduation

9:00 a.m. Prince of Peace Catholic Church Graduation luncheon to follow.







Sign up to stay in touch!Click here to receive news and updates delivered to your inbox.




Follow Us on Twitter

Like Us on FaceBook: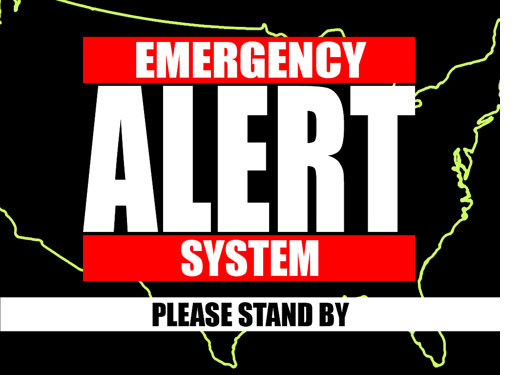 We hope we don't have to do this, but if we do need to close school for an emergency, if the Miami-Dade County Schools close due to hurricane or other inclement weather, Conchita Espinosa Academy will also close. We will notify the local radio and television stations. We will reopen when the Miami-Dade County Schools open or you will be notified by a Parents Partnership Association member via our telephone tree. We will also keep you updated via our social media channels.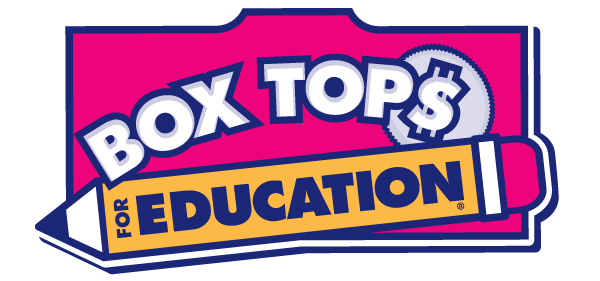 Box Tops for Education
We participate in the General Mills Box Tops for Education program. You can help, too! Find out how...