Conchita Espinosa Academy is a fully-accredited, co-educational independent private school for K3 through eighth grades. For over 80 years, Conchita Espinosa Academy has given its students an exceptional academic curriculum partnered with a sophisticated arts and humanities foundation, sensitivity to the arts and human needs, a sense of self-worth, and strong human values.
CEA Top Winners in Florida in Library of Congress' Letters About Literature Contest

The Library of Congress holds the Letters About Literature Contest each year, for which students are asked to read a book, poem or speech and write to that author (living or dead) about how the book affected them personally. Three winners are chosen per state out of tens of thousands of students from across the country.

Level I (5th and 6th Grade) State Winners

3rd Place in the State - Christina Escardo (5th Grade)

Finalists (5th grade)

Elena Alvarado
Cristina Escardo
Gabriela Marquez
Diego Silva
Valentina Lanza
Eva Petr

Level II (7th and 8th Grade) State Winners

2nd Place in the State - Fiorella Lara-Montoya (7th Grade)

Finalists (8th grade)

Carolina Gutfreund
Emma Fernandez
Emma Solorzano
Erica Rivero





Mrs. Perez' Students at the Youth Fair Competition

Mrs. Perez' yearbook staff entered the photography contest at the Dade County Youth Fair. Emily Barreto (6th Grade) and Laura Calvache (6th Grade) won first place for their "Sunset" and "Sunset Beach".

In addition, two of Mrs. Perez' grammar and composition students entered the Dade County Youth Fair writing competition and both received second place. Jose Osvaldo Lopez-Gastón (6th grade) wrote the poem "Calm Clear Night" and Cristina Escardo (5th grade) wrote "Love".

Many congratulations to Mrs. Perez and her students!




National Water Dance Project

On Saturday, our Senior Dance Mastery and Advanced Dance students participated in the National Water Dance Project. National Water Dance is an artist-driven collective of dancers and educators confronting critical water issues facing the United States. Dancers across the country create simultaneous, site-specific dance performances with movers of all ages and experience. Created and directed by Dale Andree, National Water Dance believes that our environment is the most pressing issue of this generation and as dancers we are using our bodies to create a community that reaches out for action. More and See Pictures >




Pi Day

Pi Day was a success again this year! They enjoyed eating many different pies and ended their annual celebration with Mrs. Cuesta's annual "Pi Digits Memorizing Contest". This year the contest was open to students in 5th through 8th grades. This year's winners of the "Pi Digit Memorizing Contest were:

1st Place - 7th grader Danae Georgiadis with 425 digits memorized. This beats last years school record of 354 digits!

2nd Place - 5th grader Daniel Esparragoza with 263 digits memorized.

3rd Place - 8th grader Nathalia Grande with 172 digits memorized.

4th Place - 6th grader Daniella Pancorbo with 165 digits memorized.

5th Place - 7th grader Diya Argarwal with 157 digits memorized.

Thank you to Mrs. Cuesta for organizing this annual event and to Mrs. Santalo and Mrs. Lapica who helped with the 5th and 6th graders!

Celebration of Young Writers

Our Celebration of Young Writers at Books and Books in Coral Gables was on March 15th. Select upper school students had the opportunity to read their poems and personal narratives. Everyone did an excellent job! We also had an excellent presentation by Margaret Cardillo, award-winning author of Just Being Audrey and Just Being Jackie. Thank you Books & Books for the beautiful space and Margaret for sharing your time and knowledge with out community! Thank you to our INCREDIBLE and DEDICATED teachers: Mrs. Jackson, Mrs. Perez, and Mrs. Munar! See Pictures >




3rd Grade Pioneer Day

On Wednesday, March 7th, 3rd Grade celebrated Pioneer Day. The students created a living museum depicting what life was like for pioneers in 19th century America. The tour began in the theatre with entertainment from the era, including square dancing, guitar players, fiddle players, and Elbow Room. From there, trail guides led their families and other CEA students to the various vignettes set up around the school, which included depictions of farming, a homestead, a school, the transcontinental railroad, the pony express, and the gold rush, among others. The celebration was a tremendous success! Thank you to our third grade teachers: Mrs. Majors, Mrs .Mendez, and Mrs. Bosque for their wonderful work! See Pictures >




1st Grade Medieval Feast

1st Grade had their annual Medieval Feast! They read The Knight at Dawn from the Magic Treehouse series, and completed their unit on the Middle Ages with a magnificent festival and feast! Together, they prepared six different stations, in which they had the chance to participate in a variety of medieval activities: archery, jousting, medieval carving on "metal," making pomander balls, princess story telling, trivia, and even making their own coat of arms. The celebration ended with a great feast! Thank you to our wonderful teachers and amazing volunteer parents for making this an unforgettable day for our first graders! See Pictures >




Read Across America

On Friday, March 2nd, CEA celebrated Read Across America. For several weeks, in preparation for this event, we collected new and lightly used books to benefit the Children's Trust's "Read to Learn Books for Free" program. On March 2nd, we celebrated our love for reading through a full day of school-wide activities celebrating books and reading. Mr. Kessler, our Theatre Department Head, dressed up as the Cat in the Hat and read Dr. Seuss books to our youngest readers in K3 and K4. 1st and 3rd grades participated in buddy reading together in the CEA cafeteria. 2nd and 4th grades also paired up for buddy reading in Central Park. 5th and 7th grades collaborated in poems together, as did 6th and 8th grades, giving older students an opportunity to mentor and collaborate with younger students, creating beautiful and thoughtful poetry together.

We had several guest athletes from FIU speak to our volleyball players and runners, and an extraordinary panel of professionals spoke to our Upper School students.

Excellent guest readers from all areas of the community donated their time and shared their love of books with our students.

Thank you to Mrs. Martinez for organizing and coordinating this wonderful event, to our NJHS student ambassadors, and to all of our guest readers: See Pictures and Guest Readers >

Onstage New York Competition

Our Dance Masteries and Conservatory dancers participated in the Onstage New York Competition this weekend in Orlando, and they did an OUTSTANDING job representing Conchita Espinosa Academy and Conchita Espinosa Conservatory of the Arts. The level of the competition was very high and the quality of dancers and choreography was amazing! THANK YOU Danella Bedford, Marisol Moreno, Leiza Mendez, Cristina Masdueno and Kenia Luz Garcia Cabrera for the impeccable instruction, dedication, and love you give our dancers every single day. We are blessed! See Pictures and Awards >

Conchita Day Writings

To celebrate Conchita Day (2/23), our founder's birthday and the final day of Spirit Week, students had the opportunity to write about their love for Conchita and what Conchita has meant for them. Our children's words express the love that permeates the buildings at Conchita. We are blessed to have such wonderful students, families, and faculty form part of the CEA community!




4th Grade Visits St. Augustine and Kennedy Space Center

In conjunction with their studies of Florida history, 4th Grade traveled to the historic city of St. Augustine, Florida. This annual field trip was an excellent opportunity for students to experience what they've been reading and learning about. The Old Florida Museum hosted a re-enactment of what life was like in an Indian Village, a Spanish Village, a Pioneer Village and on board a ship. Playing games students of long ago played, writing with quill and ink, grinding corn, making candles, boring holes for pegs - they experience so many things to excite a lesson in history. A visit to the lighthouse, a stroll through the Old Fort, a drink from the Fountain of Youth, and what overnight field trip would be complete without a ghost tour!

Kennedy Space Center

This year, they stayed an extra day in order to visit the Kennedy Space Center in Cape Canaveral, Florida. It was a life-changing experience to see NASA's primary launch center of human spaceflight. Students Students and parents enjoyed their time in St. Augustine and Cape Canaveral tremendously, as they saw history come to life. See Pictures >





Congratulations to our Upper School Spelling Bee Winners!


1st Place - Alessandra Acosta (6th Grade)
Runner Up - Nicole Sarduy (6th Grade)

Congratulations to all students who participated in the final Spelling Bee, who were their homeroom classroom winners! See pictures >


"It takes nothing to be kind, but it means everything."

From January 22-26th, CEA participated in the nation-wide Great Kindness Challenge (www.thegreatkindnesschallenge.com). Schools from all across the nation got together to raise awareness of the great difference simple acts of kindness can make. These are things that we as a community already see and do every day, and which make us the special community we are.

Congratulations to our 8th Grade ISSF STAR Students, Emma Solorzano, Isidoro Vilariño and Lilianne Iglesias!

Each year the Independent Schools of South Florida (ISSF) allows each school to designate up to three students as STARS. These students are those who have shown outstanding ability and achievement in academics, sports, community service, the arts, and/or effort. Emma Solorzano was selected for being an outstanding example of integrity, maturity, and dedication to the arts. Isidoro Vilariño has demonstrated extraordinary effort, courage, independent thinking and creativity. Lilianne Iglesias has proven excellence in leadership, scholarship, and service. Emma, Isidoro, and Lilianne, we are so proud of you and the people you have become! You are Conchita´s legacy!




We are now accepting applications for the
2017-2018 school year! more info >


Upcoming Events





CEA Happenings for the Week of April 23, 2018

sunday, April 22

Monday, April 23

8th Grade Trip to Disney

7th Grade Holocaust Memorial Field Trip

Conservatory Music Exams

Tuesday, April 24

Conservatory Music Exams

wednesday, April 25

Art Bake Sale

Conservatory Music Exams

Thursday, April 26

7th Grade Visits La Salle High School

Conservatory Music Exams

friday, April 27

Monthly Assembly – Wear Gala

Conservatory Music Exams

Happy Birthday, Coach Jon!

saturday, April 28

FESTIVAL TICKETS GO ON SALE
SUNDAY, APRIL 29 AT 10:00 A.M. www.ticketmaster.com



Monthly Calendar

Monthly
Newsletter
Sign up to stay in touch!Click here to receive news and updates delivered to your inbox.
Parent Student Handbook


Follow Us on Twitter

Like Us on FaceBook: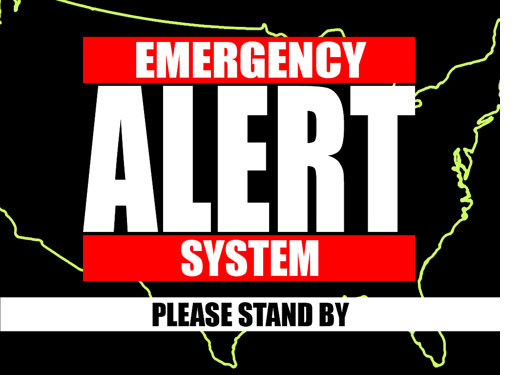 We hope we don't have to do this, but if we do need to close school for an emergency, if the Miami-Dade County Schools close due to hurricane or other inclement weather, Conchita Espinosa Academy will also close. We will notify the local radio and television stations. We will reopen when the Miami-Dade County Schools open or you will be notified by a Parents Partnership Association member via our telephone tree. We will also keep you updated via our social media channels.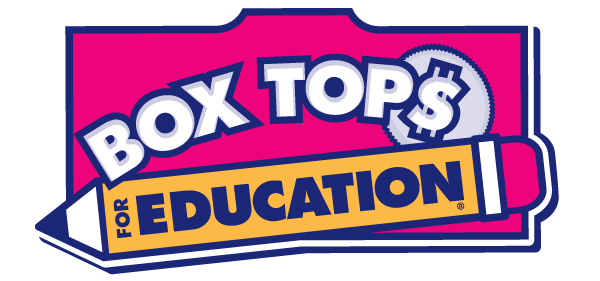 Box Tops for Education
We participate in the General Mills Box Tops for Education program. You can help, too! Find out how...