Dear CEA Family,


What a blessing Family Affair was! Alumni from our 1st graduating class in 1973 to the Class of 2019 shared special memories and the love they have in their hearts and appreciation they have for the well-rounded education they received and how it has served them as adults. They enjoyed seeing the school and were impressed with our student ambassadors who shared their love for the school. It was wonderful to see students who left 46 years ago and those who left 5 months ago share that same essence of appreciation they have for all they received here.

As we walked our beautiful grounds, we were fully aware of the tremendous gift we receive each year from the dedicated parents who so lovingly produce this day. Blanca Sordo-Martinez, and her assistant Eileen Press, did an exceptional job of organizing and letting people do what they do best. The food was delicious, the games a huge hit, and the atmosphere of relaxed fun was spread throughout every inch of our campus. Thank you to every single one of you who made this day such a success.
There were many moments today that were special "Conchita" moments, but one that will remain with me happened at the T-ball game. It was their last game, but the excitement of parents and players alike was like it was new. T-ball players are young. They're learning the rules. They're gaining the skills, and here they get to be who they are. As one of the players, a little girl, was coming to bat, she flew like a butterfly to the T. There, Coach Danny helped her put on her helmet, adjusted the T, and guided her hands to hold the bat with the tender care that honored her as a butterfly and a ball player. And the assistant coaches who were cheering them on, encouraging them, and coaching them at their bases were the perfect examples of gentleness and strength - all of them were Conchita alum. Where else but Conchita?

There are no words to truly express the gratitude we feel for what you do to make a day like today happen. But more than that, there are no words for the gratitude we feel that we work in partnership to educate your greatest treasures - your children. Thank you for the day, the love, the partnership, and the support and trust that makes CEA so unique.
Many blessings for a Happy Thanksgiving and a joyous holiday season.

Maribel Z. Diaz

Our gratitude goes to our sponsors that supplied funds for the rides, games and booths:

PLATINUM ($3,500 +)

Sunshine Gasoline Distributors

In Kind Sponsors

Shmouni Lebanese Falafel


Pro Industry Coating

Herran Family

La Esquina del Lechon


El Tropico Restaurant



GOLD ($1,000 - $3,499)

Financial Designs, Inc.

3rd Grade Class of 2025

4th Grade Class of 2024

6th Grade Class of 2022

SILVER ($500 - $999)

Royal Point Land Surveyors, Inc.

Carlos Ramos, M.D., P.A.

Law Offices of Felipe E. Diez, P.A.

Eduardo Diaz, M.D. P.A.

7th Grade Class of 2021

BRONZE ($25 - $499)

Briella Jolie

Alessandra Martinez Family

Natalia & Daniel Avella

Matthias and Marianne Murrle

Alex and Brizays Montes

Paloma Valls

K4 Class of 2029
Pre-Primary Class of 2028

2nd Grade Class of 2026

8th Grade Class of 2020





Student Writing

As part of the Student Council Thanksgiving assemblies, 7th graders Cristina Escardo, Elena Alvarado and Camila Fasanella wrote poems about DREAMS at CEA and presented them to the CEA student body. DREAMS classes are dance, religion, Español, art, music, and sports, and how they are thankful for the opportunity to be able to have these subjects in the curriculum. Read More >




New World School of the Arts High School Jazz Ensemble Performs at CEA

One of the highlights of October was the New World School of the Arts High School Jazz Ensemble concert at CEA! The NWSA Jazz Ensemble, featuring CEA alumna, Katherine Marino (c/o 2016) on the piano, performed for the 3rd through 8th grade student body and did a wonderful job! After the concert, the Senior Music Mastery had lunch with the NWSA ensemble.

It was a treat for our students to watch NWSA students perform and learn about jazz music, and for our Senior Music Mastery to have the chance to interact with the NWSA students and learn about how they can continue to grow in the arts! See Pictures >




CEA Spotlight Series 2 - Yusnier Viera at CEA

On October 11th, we were thrilled to welcome world-renowned mathematician, Yusnier Viera, to CEA. Mr. Viera spoke to the 6th, 7th, and 8th grade student body and the Junior Mastery Mathletes. Read More and See Pictures >




Cross Country Boys Win State!

Friday evening the Boys' Junior Cross Country team won their 2nd state championship in four years!! Luis Moringlane and Nicolas Veloso led the team placing 6th and 12th respectively. Andres Grande, Michael Martinez and Rafael Rodriguez all finished in the top 50. On the girls' side, Madeline Rodriguez was our first finisher.

Congratulations to the Cross Country teams for an amazing journey this season! You make your school community very proud! THANK YOU Coach Carlos for your leadership and dedication to your runners! See Pictures >




CEA Spotlight Series 1 - Dr. Daniel Lewis

On September 20th, we were honored to have Dr. Daniel Lewis visit CEA to speak to the 6th through 8th grades and Junior Dance Mastery members and give a master class to the Senior Dance Mastery students. This was the first of a series of professional guest speakers we plan to have for our upper school students this school year. Throughout the year, we are inviting a number of seasoned professionals from different walks of life in our community speak to our students about how to apply and take full advantage of all of the subjects they study in their day-to-day lives, from dance to mathematics, science to music.

See Pictures >





Thank You to the Pouza Family

Thank you to Robert Pouza, father of Riannen (7th Grade) and Rowen (Class of '17), for the new water mister next to the track. Mr. Pouza built this mister at home and donated it to CEA for our runners to feel a bit more refreshed as they run in this hot Miami weather! It makes a huge difference in our students' education to have dedicated, cooperative and committed parents who actively participate in the CEA community! It is thanks to our amazing parents that the CEA continues to be "mejor, mejor y mejor!" See Pictures >

*Photos and video by Zachary Mielgo and Christopher Abreu from Cougar Chronicle Mastery.




Upcoming Events


for the Week of Dec 2, 2019

Remember our Toy Drive!


Sunday, DEC 1
Monday, DEC 2

3rd Grade Field Trip to Deering Estate

Happy Birthday, Minerva Coca!

Tuesday, DEC 3

Progress Reports go out

Wednesday, DEC 4

Happy Birthday, Isabel Chao!

Thursday, DEC 5

Art Masteries Field Trip to Bass Museum

1st Grade and Dance Masteries go to Nutcracker

Friday, DEC 6

Saturday, DEC 7






Conservatory Holiday Show

Friday, December 13 at 7:00 p.m.
and
Saturday, December 14th at 3:00 and 5:00 p.m.




Student Council Toy Drive

Student Council is organizing their annual toy drive for the University of Miami Child Protection team! All toys will be donated to this great cause, which helps children in our local community who have been neglected or abused. Let's come together this holiday season to help bring joy to those who most need it!


Student Council asks that all toys be unwrapped and non-battery operated. Please bring the toys to your homeroom by Monday, December 16th.


Toy Age Group Assignments
K3-K4 - Birth to 24 months
PP - 2 to 4 years
1st & 2nd Grade - 5 to 7 years
3rd & 4th Grade - 8 to 10 years
5th & 6th Grade - 11 to 12 years
7th & 8th Grade - 13 years +


Thank you for helping this great cause!




Sign up to stay in touch!Click here to receive news and updates delivered to your inbox.




Follow Us on Twitter

Like Us on FaceBook: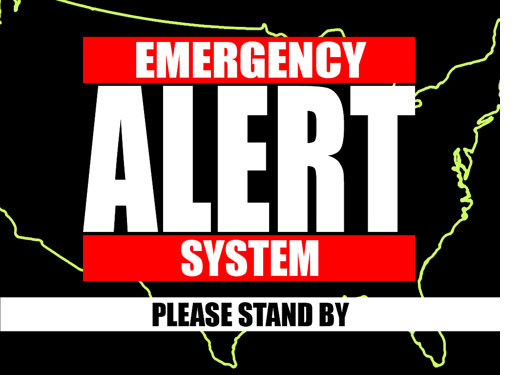 We hope we don't have to do this, but if we do need to close school for an emergency, if the Miami-Dade County Schools close due to hurricane or other inclement weather, Conchita Espinosa Academy will also close. We will notify the local radio and television stations. We will reopen when the Miami-Dade County Schools open or you will be notified by a Parents Partnership Association member via our telephone tree. We will also keep you updated via our social media channels.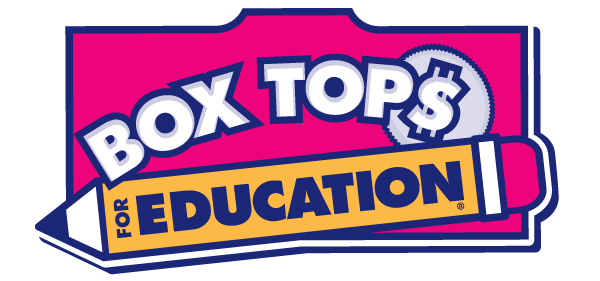 Box Tops for Education
We participate in the General Mills Box Tops for Education program. You can help, too! Find out how...