Conchita Espinosa Academy is a fully-accredited, co-educational independent private school for K3 through eighth grades. For over 80 years, Conchita Espinosa Academy has given its students an exceptional academic curriculum partnered with a sophisticated arts and humanities foundation, sensitivity to the arts and human needs, a sense of self-worth, and strong human values.
Features

Family Affair 2016 : A Charlie Brown Christmas


Thank you to our incredibly generous Family Affair sponsors.
This day was an enormous success thanks to you!


GOLD SPONSORS - $1,000+

Boss Revolution by Dymark
Jessica, Jennifer & Jorge Valdes - Financial Designs, Inc.
Sunshine Gasoline Distributors
Gastromed, LLC

SILVER SPONSORS - $500 - $99

The Ramos Family
Express Permit Solutions
All Veterinary Supply, Inc.
Curbelo Family
Familia Ortisi Caldera

BRONZE SPONSORS - $25 to $499

Dr. Diaz Pediatrics
Milay Rodriguez
Damara Martinez - Alessandra Martinez' Family

IN-KIND SPONSORS - Donated items

Herran Family
Ricky's Meats & Deli
ProBody Collision Center, Inc.
Sedano's Supermarket
Mederos Family
Soler Life Insurance
Royalty Logistics, Inc.




Art Appreciation Mastery Learns About Prehistoric Art

Art Appreciation Mastery (3rd, 4th, and 5th Grades) has been learning about Prehistoric and Cave Art. All of the students, with the exception of one, is new to reading, writing and understanding art history.




Walk for Parkinsons

National Junior Honor Society and Dance Mastery / Dance Honor Society participated in Moving Day® Miami, A Walk for Parkinson's this weekend. Together, they raised almost $10,000 for the National Parkinson Foundation! The CEA team won the Youth Team Award, which they received from New Jersey Senator Cory Booker. We are very proud of our Upper School students! See Pictures >




Mario Prisuelos Master Classes and Concert

On Friday, November 4th we were blessed to have Mario Prisuelos play a concert at our very own Rosita Segovia Theatre. Born in Madrid, Mario Prisuelos studied at the Royal Conservatory of Music, then trained further in Vienna under the direction of Leonid Brumberg, subsequently finishing in Madrid with Humberto Quagliata. Prisuelos is considered one of the most relevant pianists of his generation, as stated by the critics, as demonstrated by his concerts and confirmed by his enormous European and American activity.

He recently completed an extensive tour in the United States, debuting in New York's Carnegie Hall, together with concerts among others in the National Auditorium in Madrid, IRCAM in Paris or at Zagreb Music Academy.

Mr. Prisuelos' concert followed a wonderful week of master classes with our music




Miami Bach Society at CEA

We are so thankful to the The Miami Bach Society and Fuoco E Cenere for the wonderful performances they gave our 2nd, 3rd, 4th, and 5th graders and for the great workshop they gave our Senior Choir. These programs have a very important purpose. In this world, it is imperative for our children to be exposed to music, people, and experiences of all sorts. Programs like "Versailles" open their minds, their ears, and their hearts to learning about history, about other countries, about music, and these experiences make us better people. Thank you for sharing your gifts with our community. See Videos >




The Elementary Boys and Girls are officially the State of Florida Champions!

We are so proud of our Cross Country teams! Thank you to our amazing Coach Carlos for his hard work, his dedication, and the incredible mentorship he gives our students! See Pictures >




French Language Program

As a part of CEA's commitment, growth and vision to prepare our students to be global citizens, we are extending our Language program to include French.

This after-school French language program will be initiated for students in grades 3 through 8. Classes will begin the week of October 17th and will be twice a week. In addition, a "parent class" will be available for adults who are interested as well. Student classes will have a maximum of 10 students, and schedules will be organized, as much as possible, to not conflict with existing after-school classes. It is important to register as soon as possible, as enrollment will be limited.
Get Details and Register >




Civics Mastery Halloween Costume Drive

For several years Civics Mastery has organized a costume drive for children who cannot afford Halloween costumes. This is done through Neighbors4Neighbors and the Food for Life Ministry. New or used costumes may be dropped off in your child's homeroom or in the bins in the Early Childhood and Main School building and will be collected and organized by our Civics Mastery. The last day to donate is Tuesday, October 18th. If you have any questions, please contact Mrs. Perez




International Day of Peace

September 21st was the U.N. International Day of Peace. Peace Day provides an opportunity for all of humanity to come together, in spirit and in action, to forward the ideals of and conditions for peace. At CEA, every class, from our youngest learners in K3 to our most mature in 8th grade, dedicated time this month to discussing these ideals and conditions for peace and to creating something in honor of a more peaceful world. read more student and faculty writings >

---

Why do we need an International Day of Peace?

I think we need an International Day of Peace because of how much hate there is in the world. We need this day to step back and look at the chaos going on around us that we can one day hopefully change. We need this day to reflect and to try and make a change with what's going on around the world. International Day of Peace is a day to recognize the discord in the world whether it be somebody bullying someone else or a full blown war between two countries. Countries around the world acknowledge this International Day of Peace hoping that people will hold the ideals of strength and peace close to their hearts. An example of a country that most definitely needs peace and strength is Venezuela. My grandma who is currently living in Caracas, Venezuela tells me stories of the once beautiful Venezuela that provided the essentials to a blissful life, but now she can't even leave her home in fear of getting mugged or kidnapped. We definitely need a International Day of Peace because the world must be made aware of the atrocities being committed and how we must come together to combat these horrible things with peace.


- Isabella Babino, 8th Grade




Congratulations to our new Volleyball teams!

Varsity Volleyball A

Chloe Blue Jova
Ana Moros
Daniella Ramirez
Kennedy Todd
Ellie Herran
Emma Rose Fernandez
Emilia Corbea
Micaela Garcia
Natalia Avella

Varsity Volleyball B

Daniella Fernandez
Claudia Croes-Roure
Natalie Grande
Genesis Rodriguez
Mia Esparragoza
Gabriellah Valdes
Miranda Grande
Rebecca Rodriguez
Carolina Ruiz

---


Congratulations to our new Varsity Soccer Team 2016

Asa Boiangin
Jacob Marino
Nicholas Canino
Francisco Mederos
Rowen Pouza
Garret Gonzalez
Francisco Ramirez

Avery Villasuso
Diego Alvarez
Michael Arguelles
Amin Pazos
Gabriel Toledo
Santiago Romero
Danny Fernandez




Dear CEA Family,

            The summer of 2016 has drawn to a close for us and what a wonderful one it was! At CEA we stayed busy the whole summer engaging in intensive artistic and academic programs, getting to know our new students, and preparing for a spectacular new year.  So, as summer has closed, we have opened our doors to the 2016-2017 school year prepared to embrace the joys and wonders of it all.

            We believe in giving our students the tools to enable them to live their best lives.  The scholastic preparation they receive, the knowledge of and participation in creative processes, the social skills, the self-assurance, the manners, the commitment to service, the capacity for empathy and compassion – all of these tools help them build a foundation for their lives and their happiness.

            The work we do is immeasurably rewarding, but we do not do it alone.  We know that  we are in partnership with you to achieve these goals.  We truly are a team.  But team is not just a group coming together to work for a common goal.  As a team, we are a group of people who trust each other because it is that trust that allows us to work together to achieve these goals.

            We are looking forward to a beautiful year as we work together to build a better world through the treasures of the children God has given us.

            As always, my door is open to you.  I love hearing from you.  If you have any questions, any doubts, any beautiful things to say, any suggestions, please email me at mzubietadiaz@conchitaespinosa.com.  When I hear from you, the school grows and our connection grows stronger. I look forward to hearing from you.




Students from CEA and CEC created a book with their reflections about the Festival of the Arts:

Facets
by Students of Conchita Espinosa Academy and Conservatory of the Arts

To read the book on your iPad, install the bookPress app and click on the following link: Read Book on iPad

To read the book online, click on the folllowing link: Read Book Online




CEA Joins NIPSA Board

Ms. Carol Diaz-Zubieta, CEA Upper School Principal and Financial Administrator, has been an active board member of the Association of Independent Schools of Florida (AISF) for many years.

This year, she was also invited to become an official member of the board of the National Independent Private Schools Association (NIPSA). This is a huge achievement for the school. Not only are we accredited by this organization, but have been invited to become official members of their national board!

Thank you, Ms. Diaz, for your work, your commitment, and your immense love for CEA for so many years!

Festival of the Arts 2016

The 2016 Festival of the Arts was a huge success! THANK YOU to our students, parents, and most especially to our AMAZING Conservatory and School teachers, who continually bless us with their talents, their love, and their patience with every child at CEA. You are all the facets that make up this extraordinary place! You are Conchita!




Congratulations to the CEA c/o 2016!

We are so proud of our newest alumni. They are an incredible group of young men and women and we know they will continue to spread light and joy wherever they go in life! You are Conchita's legacy!

Our CEA c/o 2016 alumni will go on to attend the following high schools:

Archbishop Edward A. McCarthy High School
Belen Jesuit Preparatory School
Carrollton School of the Sacred Heart
Christopher Columbus High School
Coral Reef High School
Immaculata-La Salle High School
New World School of the Arts
Our Lady of Lourdes Academy
Saint Brendan High School
Westminster Christian School




Congratulations to Cesar Santalo, Silver Knight Award Winner

Congratulations Cesar Santalo, CEA Class of 2012 and Columbus Class of 2016! Cesar, we are incredibly proud of all of your accomplishments and growth!

When a fire burned down his home in fourth grade, Cesar Santalo drew and drew and discovered the healing power of art. After playing basketball all his life but not making the team his sophomore year, he founded "Young Explorers of Art" to bring students together to share art around them in museums and galleries.

He also started playing golf and he volunteered with The First Tee Miami to help young players learn the game and life skills. An AP and Honors student, he is founder and president of the Art Honor Society and a campus ministry leader. He volunteers for Liga Contra el Cancer and is active in Squires service club, Student Council and the Roller Hockey Team.





Upcoming Events




for the Week of December 4, 2016

Sunday, December 4

Christmas in the Gardens 6:00 p.m.

Happy Birthday, Isabel Chao

Monday, December 5

Tuesday, December 6

2nd Grade Nativity 7:00 p.m. and 8:00 p.m.

Wednesday, December 7

2nd Grade Nativity performed for the school

Thursday, December 8

Friday, December 9

4th Grade field trip to Miccosukee Village

Saturday, December 10

Conservatory Christmas Showcase
Monthly Calendar
Sign up to stay in touch!Click here to receive news and updates delivered to your inbox.
Parent Student Handbook


Follow Us on Twitter

Like Us on FaceBook: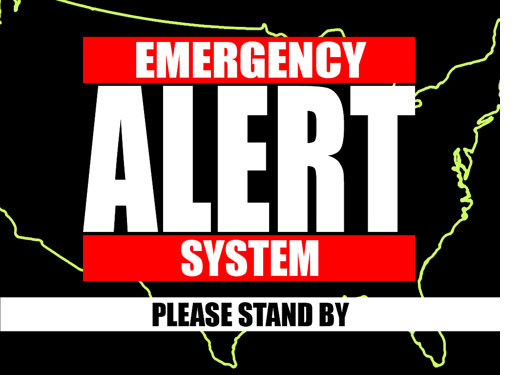 We hope we don't have to do this, but if we do need to close school for an emergency, if the Miami-Dade County Schools close due to hurricane or other inclement weather, Conchita Espinosa Academy will also close. We will notify the local radio and television stations. We will reopen when the Miami-Dade County Schools open or you will be notified by a Parents Partnership Association member via our telephone tree. We will also keep you updated via our social media channels.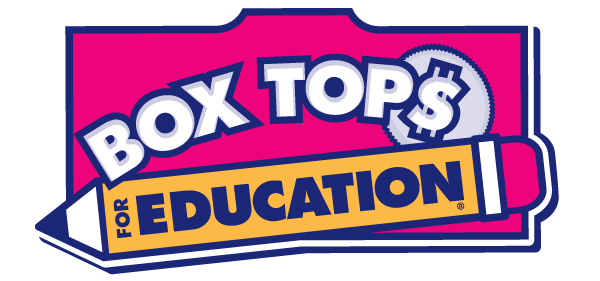 Box Tops for Education
We participate in the General Mills Box Tops for Education program. You can help, too! Find out how...