Conchita Espinosa Academy is a fully-accredited, co-educational independent private school for K3 through eighth grades. For over 80 years, Conchita Espinosa Academy has given its students an exceptional academic curriculum partnered with a sophisticated arts and humanities foundation, sensitivity to the arts and human needs, a sense of self-worth, and strong human values.
STEAM Bridges

After researching different bridge types, members of the S.T.E.A.M. Senior Mastery created bridges out of toothpicks and glue. They used math and engineering skills to help aide their creations. Once complete, we put the bridges up to the test! Check out the video!




Soccer Champions

CEA's 10U soccer team won their 7th straight championship with a 1–0 victory over Downtown Doral. Anthony Guzman scored our loan goal. In addition, CEA's 7U soccer team finished in 2nd place for the second year in a row! Congratulations Cougars! Thank you to our players, families & incredible coaches, Carlos, Jon and Danny! More Photos >




Honor Society Inductions

On Thursday, April 19th we had our annual Honor Society Induction Ceremony. Congratulations to all of our scholars, dancers, artists, musicians, and actors who have shown to be examples of excellence in their community.

See winners and purchase pictures >




CEA Top Winners in Florida in Library of Congress' Letters About Literature Contest

The Library of Congress holds the Letters About Literature Contest each year, for which students are asked to read a book, poem or speech and write to that author (living or dead) about how the book affected them personally. Three winners are chosen per state out of tens of thousands of students from across the country.

Level I (5th and 6th Grade) State Winners

3rd Place in the State - Christina Escardo (5th Grade)

Finalists (5th grade)

Elena Alvarado
Cristina Escardo
Gabriela Marquez
Diego Silva
Valentina Lanza
Eva Petr

Level II (7th and 8th Grade) State Winners

2nd Place in the State - Fiorella Lara-Montoya (7th Grade)

Finalists (8th grade)

Carolina Gutfreund
Emma Fernandez
Emma Solorzano
Erica Rivero





Mrs. Perez' Students at the Youth Fair Competition

Mrs. Perez' yearbook staff entered the photography contest at the Dade County Youth Fair. Emily Barreto (6th Grade) and Laura Calvache (6th Grade) won first place for their "Sunset" and "Sunset Beach".

In addition, two of Mrs. Perez' grammar and composition students entered the Dade County Youth Fair writing competition and both received second place. Jose Osvaldo Lopez-Gastón (6th grade) wrote the poem "Calm Clear Night" and Cristina Escardo (5th grade) wrote "Love".

Many congratulations to Mrs. Perez and her students!




National Water Dance Project

On Saturday, our Senior Dance Mastery and Advanced Dance students participated in the National Water Dance Project. National Water Dance is an artist-driven collective of dancers and educators confronting critical water issues facing the United States. Dancers across the country create simultaneous, site-specific dance performances with movers of all ages and experience. Created and directed by Dale Andree, National Water Dance believes that our environment is the most pressing issue of this generation and as dancers we are using our bodies to create a community that reaches out for action. More and See Pictures >




Pi Day

Pi Day was a success again this year! They enjoyed eating many different pies and ended their annual celebration with Mrs. Cuesta's annual "Pi Digits Memorizing Contest". This year the contest was open to students in 5th through 8th grades. This year's winners of the "Pi Digit Memorizing Contest were:

1st Place - 7th grader Danae Georgiadis with 425 digits memorized. This beats last years school record of 354 digits!

2nd Place - 5th grader Daniel Esparragoza with 263 digits memorized.

3rd Place - 8th grader Nathalia Grande with 172 digits memorized.

4th Place - 6th grader Daniella Pancorbo with 165 digits memorized.

5th Place - 7th grader Diya Argarwal with 157 digits memorized.

Thank you to Mrs. Cuesta for organizing this annual event and to Mrs. Santalo and Mrs. Lapica who helped with the 5th and 6th graders!

Celebration of Young Writers

Our Celebration of Young Writers at Books and Books in Coral Gables was on March 15th. Select upper school students had the opportunity to read their poems and personal narratives. Everyone did an excellent job! We also had an excellent presentation by Margaret Cardillo, award-winning author of Just Being Audrey and Just Being Jackie. Thank you Books & Books for the beautiful space and Margaret for sharing your time and knowledge with out community! Thank you to our INCREDIBLE and DEDICATED teachers: Mrs. Jackson, Mrs. Perez, and Mrs. Munar! See Pictures >




Kennedy Space Center

This year, they stayed an extra day in order to visit the Kennedy Space Center in Cape Canaveral, Florida. It was a life-changing experience to see NASA's primary launch center of human spaceflight. Students Students and parents enjoyed their time in St. Augustine and Cape Canaveral tremendously, as they saw history come to life. See Pictures >




We are now accepting applications for the
2018-2019 school year! more info >


Upcoming Events





CEA Happenings for the Week of May 20, 2018

sunday, MAY 20

Happy Birthday, Ms. Emina

Monday, MAY 21

Happy Birthday, Mrs. Torres

Tuesday, MAY 22

wednesday, MAY 23

Thursday, MAY 24

Happy Birthday, Mrs. Somoza

friday, MAY 25

saturday, MAY 26

There will be no school on Monday, May 28 in observance of Memorial Day.




Festival Tech Rehearsal
at Miami-Dade County Auditorium




Conchita Espinosa
Festival of the Arts 2018

JOURNEY

Mrs. Diaz' 50th anniversary will be celebrated at the Conchita Espinosa Festival of the Arts on:

Saturday, June 2, 2018
Miami-Dade County Auditorium
2901 W Flagler St, Miami, FL 33135

The Festival has been a biennial tradition close to the hearts of students, alumni, and faculty since the school and conservatory's inception in 1933. This year's theme is Journey, in honor of Mrs. Diaz' 50-year journey and the journeys of the many unique and remarkable lives that pass through the hallways of CEA each day.

"Our commitment to excellence in the academics and the arts, our dedication to cultivating the human spirit, our joy in discovering the uniqueness of each individual, our gratitude for the trust that is placed in us each day are packed in our suitcases and ready to continue the journey. No matter where the journey may take us, we will always know who we are and that our suitcases have what we need to encounter the difficulties and the joys that are before us." Mrs. Diaz' words resonate in the inspiration and creation of each piece presented at the Festival of the Arts, which will showcase over 450 students under the age of 18 on one stage, each one sharing his or her passion and love with each other and the audience.




Award Ceremonies
for K - 2nd Grades




Awards Ceremonies
for 3rd - 7th Grades





8th Grade Graduation
at Our Lady of Guadalupe Catholic Church



Monthly Calendar

Monthly
Newsletter
Sign up to stay in touch!Click here to receive news and updates delivered to your inbox.
Parent Student Handbook


Follow Us on Twitter

Like Us on FaceBook: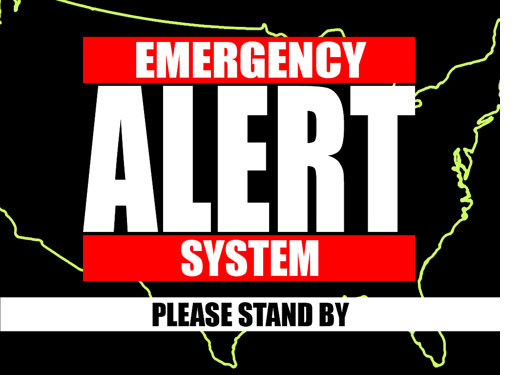 We hope we don't have to do this, but if we do need to close school for an emergency, if the Miami-Dade County Schools close due to hurricane or other inclement weather, Conchita Espinosa Academy will also close. We will notify the local radio and television stations. We will reopen when the Miami-Dade County Schools open or you will be notified by a Parents Partnership Association member via our telephone tree. We will also keep you updated via our social media channels.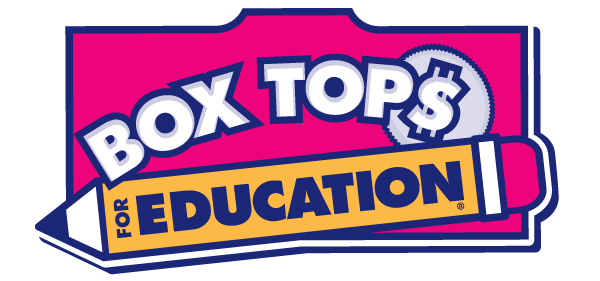 Box Tops for Education
We participate in the General Mills Box Tops for Education program. You can help, too! Find out how...