Conchita Espinosa Academy is a fully-accredited, co-educational independent private school for K3 through eighth grades. For over 80 years, Conchita Espinosa Academy has given its students an exceptional academic curriculum partnered with a sophisticated arts and humanities foundation, sensitivity to the arts and human needs, a sense of self-worth, and strong human values.
Features
Upcoming Events

| | |
| --- | --- |
| | We are pleased to announce that Conchita Espinosa Academy will continue its partnership with Coach Rob and Thunder Athletics for our Cougar Athletics sports program. Get Details |




For several years we have supported a costume drive for children who cannot afford Halloween costumes. This is done through Neighbors 4 Neighbors and the Food for Life Ministry. Costumes may be dropped off in your child's homeroom and will be collected and organized by our Civics Mastery through Tuesday, October 21st.




Shoparoo is hassle-free approach to raising money for schools nationwide. With the free Shoparoo app, all you have to do to raise money for our school is take pictures of your grocery receipts with your phone! Our school receives a donation for every grocery and/or department store receipt picture taken through the free Shoparoo app. There is no limit to how much we can raise with Shoparoo, so please download the app and started taking pictures today. Also, each of our first 20 participants will earn a guaranteed $1 donation for their first receipt! (www.shoparoo.com)


1. Download the free Shoparoo app from the Apple App Store or Google Play Store.

2. Once it's downloaded, select our school as your cause and take pictures of receipts!


3. Invite other parents and members of the community to participate in this simple fundraiser.




WOW! Ms. Frades' Edible Garden Mastery is ready to go this year! While preparing their garden for the year, they discovered tons of carrots from last school year's harvest!




6th Grade Teacher, Ms. Gonzalez Presents Workshop at FETC 2015 Conference

Ms. Gonzalez will be presenting a three hour workshop on how to effectively implement the iPad into school curriculum through app exploration. Educators will discover fun and easy ways to use their iPad to enhance their teaching and ignite their students' love of learning.
Read More




The CEC Youth Ballet Company is sponsoring a clothing drive to raise funds for their company! get details




Erika Johnson, our theatre teacher at MXAT

This summer, Erika was invited to work with the faculty of Russia's Moscow Art Theater (MXAT) during their American study intensive in Cambridge, MA. Along with actors from Brazil, France, Switzerland, India and Dubai, she took classes with the head of the Moscow Art Theater School and MXAT's Associate Artistic Director Anatoly Smeliansky, international movement guru Natalia Federova, Russian directors Vera Harybina, Ilja Bocharnikovs and Adolf Shapiro, MXAT performer Maria Zorina and the well-known acting instructor Mikhail Lobanov. Read More...




Box Tops for Education

We participate in the General Mills Box Tops for Education program. You can help, too! Find out how...




Amor en Acción - Noche Caribeña
We hope that you will join us again this years at the 2014 Noche Caribena. You can purchase your tickets here. If you cannot make it to this wonderful event please consider making a donation and passing on this information to family and friends!! See flyer




Wacky Hat Day - Grades K-4


Get ready to show your Wackiest Hat!
Come with your wackiest and join the fun!

Download Form




Tacky Tee Day

- Grades 5-8


Come with your tackiest shirt and jeans and join the fun

Download Form




Conchita Espinosa Youth Dance Ensemble (CEYDE) will be participating in the Parkinson's Walk.

The walk is open to anyone. Join the team or Donate Here >




Halloween Costume Drive
Now through Tuesday, October 21st




for the Week of September 22, 2014
Sunday, September 21
Monday, September 22

Peace Week

Tuesday, September 23

Pictures Kinder – 3rd Grade

Wednesday, September 24

Pictures 4th – 8th Grade
Teachers' Meeting 3:45 p.m.
Delegates' Meeting 7:00 p.m.

Thursday, September 25

Happy Birthday, Santa Oyola

Friday, September 26

Progress Reports Due


Saturday, September 27

Yesterday, September 21, was International Peace Day. What if we spent two minutes a day thinking about and talking about creating peace – beginning with peace with ourselves and our immediate community? http://www.peacecast.tv is a site that began broadcasting peace related arts projects (songs, dances, spoken word, etc.) yesterday and will continue through Monday, September 22 – 48 hours of peace. Take a moment and see if there's something you can share. How do you encourage peace in your classroom? All faiths and cultures speak to peace. So should we.





CEA 2013-2014 School Year in Review
Monthly Calendar
Parent Student Handbook
School Supply Lists
2014-2015


Follow Us on Twitter

Like Us on FaceBook: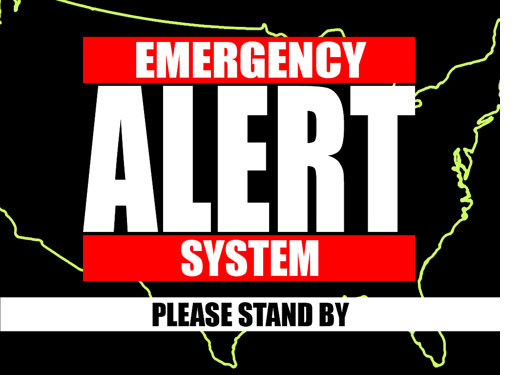 We hope we don't have to do this, but if we do need to close school for an emergency, if the Miami-Dade County Schools close due to hurricane or other inclement weather, Conchita Espinosa Academy will also close. We will notify the local radio and television stations. We will reopen when the Miami-Dade County Schools open or you will be notified by a Parents Partnership Association member via our telephone tree. We will also keep you updated via our social media channels.