Conchita Espinosa Academy is a fully-accredited, co-educational independent private school for K3 through eighth grades. For over 80 years, Conchita Espinosa Academy has given its students an exceptional academic curriculum partnered with a sophisticated arts and humanities foundation, sensitivity to the arts and human needs, a sense of self-worth, and strong human values.
Features
Upcoming Events

Middle School STEAM Students create "Game-On" Challenge

Middle School STEAM students created original video games and invited volunteers from other mastery programs to come and try them out. In order to participate, the student had to spend the entire mastery period in STEAM, playing and rating each game.




3rd Grade Biographies.


CEA 3rd graders have been studying different genres in literature. In February, they focused on biographies. The children were able to choose a book of their choice from the "Who Was, I am" series. At the end, they came to school dressed as their "person" and were interviewed with a series of questions. The children walked down a red carpet and were able to form a human timeline to give them perspective as to what happened when. see pictures >






Much love and many thanks to all that made my 70th birthday the best one ever! I was blown away by all the love, support and good wishes. I am a very fortunate woman!

Much gratitude, blessings and love,





Cathy Roe's Ultimate Dance Competition

Congratulations to all of our dancers who competed at Cathy Roe's Ultimate Dance Competition this weekend! We are so incredibly proud of the dancers and individuals you have become. Thank you to Ms. Danella Bedford, who made this possible with her positive energy, impeccable training, and extraordinary mentorship.




Universal Ballet Competition Results

On February 14th and 15th, the CEC Youth Ballet Company and the CEYDE dancers competed in the Universal Ballet Competition in Davie, FL. We are so proud of them and the many awards they brought home! The Top 3 Ensemble Pieces overall were all from CEA/CEC! An immense thank you to Ms. Danella Bedford and Ms. Patricia Strauss for the wonderful work they are doing with our students, and the love and dedication they have for them!




True Jackson, CEA c/o 2014, was chosen to create and direct his own Superbowl Commercial this year for Black History Month!

True is part of the Mosley's Adolescent production company, which seeks out and mentors young directors between the ages of 11 and 27, giving them hands-on experience (and a paycheck).
True, we are so proud of your creativity, your entrepreneurial spirit, and your go-getter attitude!! We are proud to have you as part of the CEA Family! Read full Article >




Each year the Independent Schools of South Florida (ISSF) recognizes outstanding students from its member schools. ISSF allows each school to designate up to three students as "STARS". "STAR" students are those who have shown exceptional ability and achievement in academics, sports, community service, the arts, and/or effort.



This year's CEA "STAR" students are...

Sofia Roa-Febres - for being an outstanding example of scholarship, hard work, determination and dedication to the Arts

Daniel Sardinas - for being an example of leadership, citizenship and service

Liana Miguel - for being an outstanding example of hard work, determination, perseverance and leadership




This weekend the CEA Junior Thespians went to IE State Competition in Orlando, FL and won the following awards!

Superior Monologue: Julian Perez - Sammy Cartucci's Guide to Women
Superior Improvisation: Victoria Rodriguez and Julian Perez
Superior Scene: Victoria Cantens and Marysa Martin - Twelfth Night
Superior Scene: Carolina Corbea and Cecilia Quinones Witek - The Big Lie
Excellent Scene: Chloe Jova and Samaya Perez - Waiting for Godot
Excellent Group Musical: Anderson and Co. - Peter Pan

Thank you to Ms. Erika and Ms. Loly for your great work with our young actors! We are very proud!! See Pictures >




An immense thank you to the CEA Middle School Student Ambassadors who represented us at the Open House and Entrance Exam on Saturday. Get details & Pictures >




3rd Grade Poems

In third grade, we have been learning about personification. The students wrote their own original poems using personification.




CEC Theatre Department presents

East of the Sun, West of the Moon See Pictures >




CEA in Top 10 Middle Schools in South Florida and Top 5 in Miami!

Private Schools Guide nominated Conchita Espinosa Academy one of the Top 10 Private Middle Schools in South Florida and Top 5 in Miami! Let's be proud to be at CEA, one of the top schools in South Florida, where we have been bringing out the extraordinary in every child for over 80 years!




FETC 2015

Two of our CEA 6th grade teachers, Ms. Gonzalez and Mrs. Santalo, presented workshops and sessions at the international technology in education conference, FETC 2015. Ms. Martinez (3rd grade) also attended the conference. See Pictures >




Miami Heat
Court of Dreams

On Friday, January 23, 2015, our basketball teams attended the annual "Court of Dreams" at the American Airlines Arena and had the opportunity to play in the same court as the Miami Heat for the fifth year in a row. See Pictures >




Spelling bee

On Friday, January 16th was the annual Miami Herald Spelling Bee school preliminaries. Each homeroom had its own spelling bee. The winner and runner-up for each class got to participate in the school Spelling Bees. See Pictures >




5th Grade Spain Project

In preparation for this year's school trip to Spain, the entire school is learning about Spain and its different regions this school year. These are some videos of the 5th Grade Spanish city project. See more videos >




for the Week of March 2, 2015




SUNday, MARCH 1

Monday, MARCH 2

Tuesday, MARCH 3

5th Grade field trip to Biscayne Nature Center

Wednesday, MARCH 4

6th Grade field trip to Biscayne Nature Center

3rd Grade Bake Sale for Walk for the Future

Thursday, MARCH 5

Friday, MARCH 6

Movie Night – Legends of Oz: Dorothy's Return – 1st Grade for Walk for the Future

Saturday, MARCH 7

1st Communion

Conchita Espinosa Conservatory Youth Ballet performs Youthx3 at New World School of the Arts

Happy Birthday, Loriana Novoa!

Don't forget – Walk for the Future is Friday, March 27!




Click here to download the ticket order form. A copy of the form is also available at the Main Office and the Conservatory.

"Youth X Three" will be a collaboration between the CEC Youth Ballet Company and the Greater Miami Youth Symphony String Ensemble and the Manny Perez Studio Vocal Ensemble at the New World School of the Arts Theatre. Mr. Perez is an internationally known opera vocal teacher who will be showcasing high-level singers. Other guests in this performance include dancers from the New World School of the Arts Dance Department and Ballet East. There will be several world premieres in this program including "Inscapes" by Patricia Strauss and "Mangroves", a contemporary piece by award-winning choreographer, Danella Bedford.





CEA Cultural Immersion Trip to Spain:

CEA is planning a student cultural immersion trip to Spain from March 11-21st for select students who participate in Spanish dance and soccer. Students will have the opportunity to visit Madrid and Seville.

We are busy arranging great classes and workshops for our dancers, which will challenge them to really grow and expand their knowledge of Spanish dance. We are also arranging for contemporary dance classes to expand their repertoire as dancers and challenge their bodies in different ways. They will be attending performances in which they will be able to more deeply grasp and understand the subtleties and meaning of the dance and experience it on a more emotional and profound level, thus eventually being able to transfer that knowledge into their own performances.

We are also on board planning training sessions, clinics, and activities for our soccer players in one of the soccer capitals of the world! Players will be drilling and practicing with the best of the best in Madrid, including the coaches of Real Madrid FC, and Seville to improve their skills and develop a better understanding of the game. We plan on all attending a soccer match together, in addition to the cultural activities we will enjoy together as a group.





Walk for the Future 2015
Sponsor a student now! It's quick and easy.





Cinderella
at the Rosita Segovia Theatre
Monthly Calendar
Parent Student Handbook
School Supply Lists
2014-2015


Follow Us on Twitter

Like Us on FaceBook: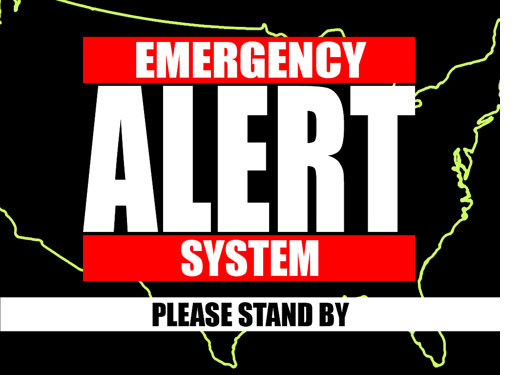 We hope we don't have to do this, but if we do need to close school for an emergency, if the Miami-Dade County Schools close due to hurricane or other inclement weather, Conchita Espinosa Academy will also close. We will notify the local radio and television stations. We will reopen when the Miami-Dade County Schools open or you will be notified by a Parents Partnership Association member via our telephone tree. We will also keep you updated via our social media channels.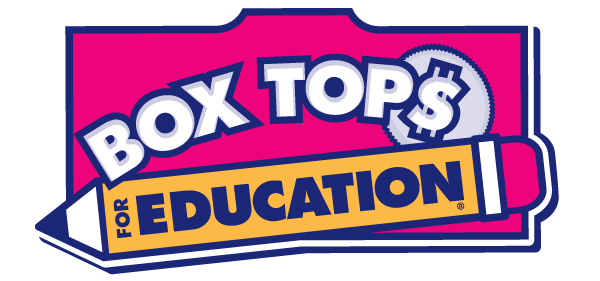 Box Tops for Education
We participate in the General Mills Box Tops for Education program. You can help, too! Find out how...