Conchita Espinosa Academy is a fully-accredited, co-educational independent private school for K3 through eighth grades. For over 80 years, Conchita Espinosa Academy has given its students an exceptional academic curriculum partnered with a sophisticated arts and humanities foundation, sensitivity to the arts and human needs, a sense of self-worth, and strong human values.
4th Grade Visits St. Augustine and Kennedy Space Center

In conjunction with their studies of Florida history, 4th Grade traveled to the historic city of St. Augustine, Florida. This annual field trip was an excellent opportunity for students to experience what they've been reading and learning about. The Old Florida Museum hosted a re-enactment of what life was like in an Indian Village, a Spanish Village, a Pioneer Village and on board a ship. Playing games students of long ago played, writing with quill and ink, grinding corn, making candles, boring holes for pegs - they experience so many things to excite a lesson in history. A visit to the lighthouse, a stroll through the Old Fort, a drink from the Fountain of Youth, and what overnight field trip would be complete without a ghost tour!

Kennedy Space Center

This year, they stayed an extra day in order to visit the Kennedy Space Center in Cape Canaveral, Florida. It was a life-changing experience to see NASA's primary launch center of human spaceflight. Students Students and parents enjoyed their time in St. Augustine and Cape Canaveral tremendously, as they saw history come to life. See Pictures >





Congratulations to our Upper School Spelling Bee Winners!


1st Place - Alessandra Acosta (6th Grade)
Runner Up - Nicole Sarduy (6th Grade)

Congratulations to all students who participated in the final Spelling Bee, who were their homeroom classroom winners! See pictures >


"It takes nothing to be kind, but it means everything."

From January 22-26th, CEA participated in the nation-wide Great Kindness Challenge (www.thegreatkindnesschallenge.com). Schools from all across the nation got together to raise awareness of the great difference simple acts of kindness can make. These are things that we as a community already see and do every day, and which make us the special community we are.

Congratulations to our 8th Grade ISSF STAR Students, Emma Solorzano, Isidoro Vilariño and Lilianne Iglesias!

Each year the Independent Schools of South Florida (ISSF) allows each school to designate up to three students as STARS. These students are those who have shown outstanding ability and achievement in academics, sports, community service, the arts, and/or effort. Emma Solorzano was selected for being an outstanding example of integrity, maturity, and dedication to the arts. Isidoro Vilariño has demonstrated extraordinary effort, courage, independent thinking and creativity. Lilianne Iglesias has proven excellence in leadership, scholarship, and service. Emma, Isidoro, and Lilianne, we are so proud of you and the people you have become! You are Conchita´s legacy!




We are now accepting applications for the
2017-2018 school year! more info >


Upcoming Events





CEA Happenings for the Week of February 12th, 2018

Conservatory Open Classes

sunday, feBRuary 11

Monday, january 12

Happy Birthday, Noris Frades!

Tuesday, feBRuary 13

wednesday, feBRuary 14

Happy Valentine's Day!

Thursday, feBRuary 15

friday, feBRuary 16

2nd Grade Celebrates Chinese New Year

Cathy Roe Competition today and tomorrow

saturday, feBRuary 17




| | | |
| --- | --- | --- |
| | Conservatory Open Classes | |




Read Across America

Did you know that only 1 in every 300 children own a book at home?

CEA will be celebrating its 2nd Annual Read Across America along with Read to Learn Books for Free. Last year, we collected 2,000 books for our community's children.
From February 2nd through March 3rd, we will be collecting gently used children's books to donate to our community's children. We would like this year to be as successful as last year's book donation. Our school will be collecting gently used books for babies through 2nd graders. We will be collecting books until the first week of March.
You will find our book drop bin outside the Alicia Espinosa Library or your child can give their books to their homeroom teacher. Thank you for your participation for your support to children's literacy. Together, we can change these statistics and grow our community of readers, who will be our future leaders!




It's time for Conchita Magazine's 15th annual
Hoop it Up!


This event, for students in 5th - 8th grade, includes a 3 on 3 basketball competition, free throw contest, and a barbecue.

When: Wednesday, February 21st from 12:00 p.m. - 3:00 p.m.
Who: 5th - 8th grades
What: A 3-on-3 basketball tournament, free throw contest, and BBQ
Where: CEA Basketball Courts

Students can participate by registering for the 3 on 3 Basketball Competition, Free throw contest, or as a spectator. All registration and food order forms must be submitted no later than Friday, February 16th.

Hoop it Up flyer
Spectator form

Court of Dreams

On February 27th, our basketball teams will take on American Airlines Arena!

Our players will play a friendly game against each other from 2:00 - 4:00 p.m., testing out the court where the pros play. Afterwards, the players will stay to watch the Miami Heat play against the Philadelphia 76ers.

Tickets for this event are included in our basketball players' season fee. However, discounted tickets for the Miami Heat game are available for $17 for all CEA students and families who want to attend.
Ticket order forms are available in the CEA Main Office.




Blessed Unrest presents
William Shakespeare's The Tempest

Rosita Segovia Theatre Tickets $20 - on sale at the Conservatory Office




Playmakers and Theatre Youth Ensemble Performance

Rosita Segovia Theatre




Theatre Department Trip to A Noise Within in Pasadena, California

Conchita Espinosa -Trip to A Noise Within Theatre from Invisible Harness on Vimeo.

Theatre students and students who excel in English Literature in 5th grade and up will travel to Pasadena, California in to visit and study theatre at A Noise Within (ANW), a classical theatre repertory company in Pasadena, California founded in 1992 by CEA graduate, Julia Rodriguez-Elliott (c/o 1974) and her husband, Geoff Elliott. Since its inauguration, A Noise Within has evolved from being a small neighborhood theatre company to becoming one of the most distinguished theatre companies in the Southern California area-- consistently raising the bar on how great classical theatre can be.

At A Noise Within, theatre students will participate in intensive workshops with ANW´s educational department, as well as with professional actors and ANW Director Julia Rodriguez-Elliott. The workshops will center around Shakespeare´s Henry V, during which they will dive into text, work on understanding and translating Shakespearean language, and act out scenes, as well as participate in improvisation classes, sword-fighting, and more! They will explore what occurs behind the scenes in a professional theatre, learning about lighting, costume design, directing, preparing a set, and the many other aspects that go into creating a professional production.

Read More About A Noise Within: http://www.anoisewithin.org
Monthly Calendar

Monthly
Newsletter
Sign up to stay in touch!Click here to receive news and updates delivered to your inbox.
Parent Student Handbook


Follow Us on Twitter

Like Us on FaceBook: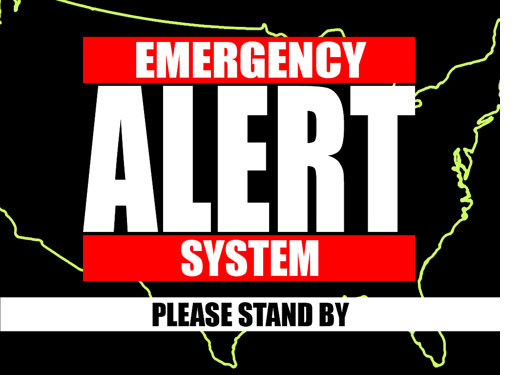 We hope we don't have to do this, but if we do need to close school for an emergency, if the Miami-Dade County Schools close due to hurricane or other inclement weather, Conchita Espinosa Academy will also close. We will notify the local radio and television stations. We will reopen when the Miami-Dade County Schools open or you will be notified by a Parents Partnership Association member via our telephone tree. We will also keep you updated via our social media channels.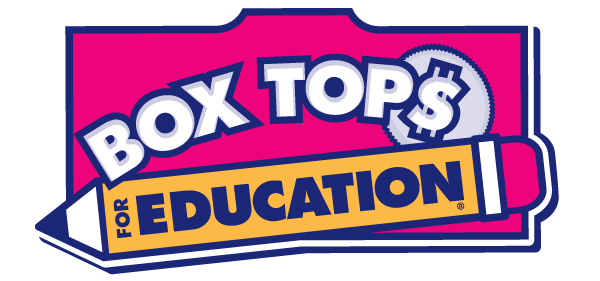 Box Tops for Education
We participate in the General Mills Box Tops for Education program. You can help, too! Find out how...