Open House and Entrance Exam:
Saturday, January 26, 2019




Student Council Toy Drive

Student Council collected 318 toys for the University of Miami's Child Protection Team this year! Our sincerest gratitude to everyone who donated to this cause.

You have made a significant difference in the lives and holidays of many children! Thank you to our Student Council for their great work of service and to Mrs. Atienza for always leading them in the right direction! "Together we can do so much..."




8th Grade Christmas Play

The annual 8th grade Christmas play was the perfect way to end the last week of school. Everyone did a beautiful job as the toys that came alive on Christmas! Thank you Ms. Jolliff for bringing the holiday spirit to life through your enthusiasm and the love with which you put this play together each year. Each year is the best year yet! See Pictures >

To purchase a picture CD with pictures by Francisco Sanchez, bring THIS FORM with your payment to the CEA Main Office by Friday, January 11th.




Hour of Code

STEAM Mastery and Mrs. Rajo hosted the annual Hour of Code event at CEA this December. Hour of Code is a global movement by Computer Science Ed Week and Code.org reaching tens of millions of students in 180+ countries though a one hour intro to computer science and computer programming. It is designed to demystify "code", to show that anybody can learn the basics, and to broaden participation in the field of computer science. All students in Pre-primary through 8th grade participated throughout the week and each completed an hour of age-appropriate coding, guided by the expert STEAM students! Thank you Mrs. Rajo for bringing these excellent initiatives to CEA! You are helping create tomorrow's leaders! To learn more about Hour of Code or to try it out for free, visit Code.org. See Pictures >




Scholastic Book Fair Recognizes CEA




Student Writings

The CEA 5th graders have been focusing on persuasive writing with Mrs. Perez. They just finished a fun activity in which they filled out an application for a job at the North Pole and accentuate in their cover letter why they are best fit for their job. They did a great job!




La Plume Young Writer's Contest

Several of our students entered the La Plume Young Writer's Contest and Conchita's name is all across the winning board!

2nd place:
Angelina Wiltz for 'My Last Hope' -
She won $150, a plaque, notebook, gift card and a creative writing workshop and master class with an author

Honorary Finalist Award:
Valentina Lanza for 'My friend'
Alejandra Lopez for 'Inner Secret'
She won a personalized medal, diploma, notebook and creative writing workshop and master class with an author!

Achievement Awards:
Amira Avellan for 'The Secret Tunnel'
Cristina Escardo for 'Foxes in The Woods'
Anabella Ludovic for 'April Brown and the Unusuals'
Lissett Iglesias for 'The Flower'
They each receive a personalized medal, a diploma and a creative writing workshop!

For more information on this contest, visit laplumecontest.com

The awards will be given out on December 1st at 5pm at the Miami Conservatory of Music Hall.

Congratulations to all the winners and to their fantastic teachers!




Upcoming Events





CEA Happenings for the Week of January 20

SUNDAY, JAN 20

Happy Birthday, Fernando Torres!

Monday, Jan 21

No School – Martin Luther King's Birthday

Tuesday, Jan 22

K3, K4, and Pre-Primary Parent Night – 7:00 p.m.

Wednesday, Jan 23

1st and 2nd Grade Parent Night – 7:00 p.m.

Thursday, Jan 24

Friday, Jan 25

CEA Alumni Bowling Night at Bowlero at Dolphin Mall 7:00 p.m.

SATURday, Jan 26

CEA Open House

Night at FIU Basketball




Alumni Bowling Night




Scholastic Book Fair

On January 14th, CEA will kick off the annual Scholastic Book Fair in the Alicia Espinosa Library in the Conservatory. Students will be coming to visit the book fair during school hours with their class. They should bring cash or a check made out to Conchita Espinosa Academy. The book fair will also be open to parents during the hours of 3:30 - 5:00 p.m. every day. During that time, credit cards will be accepted. Make sure to check out your teacher's classroom wish list to donate a book to your classroom's library. A sticker with the student's name will be placed inside the book for your teacher to remember for years to come. Last year's book fair was a great success! Let's keep the tradition alive!





Parent Nights

We will have parent nights in January to give our parents and teachers the opportunity to touch base now that we are halfway through the school year. The parent nights will be:

Kinder and PrePrimary
Tuesday, January 22
7:00 p.m.

1st and 2nd Grades
Wednesday, January 23
7:00 p.m.

3rd and 4th Grades
Tuesday, January 29
7:00 p.m.

5th and 6th Grades
Wednesday, January 30
7:00 p.m.

7th and 8th Grades
Thursday, January 31
7:00 p.m.

*Please make arrangements to leave your children at home.




| | | |
| --- | --- | --- |
| | Conchita Day Music Teachers Concerts | |
Sign up to stay in touch!Click here to receive news and updates delivered to your inbox.




Follow Us on Twitter

Like Us on FaceBook: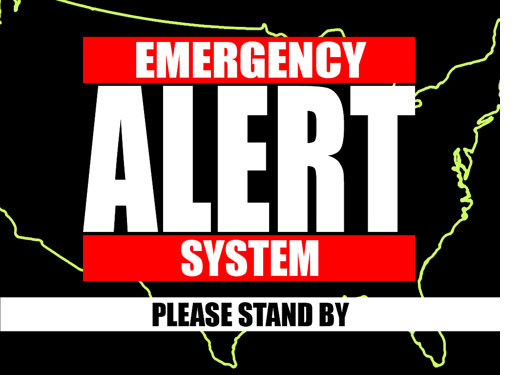 We hope we don't have to do this, but if we do need to close school for an emergency, if the Miami-Dade County Schools close due to hurricane or other inclement weather, Conchita Espinosa Academy will also close. We will notify the local radio and television stations. We will reopen when the Miami-Dade County Schools open or you will be notified by a Parents Partnership Association member via our telephone tree. We will also keep you updated via our social media channels.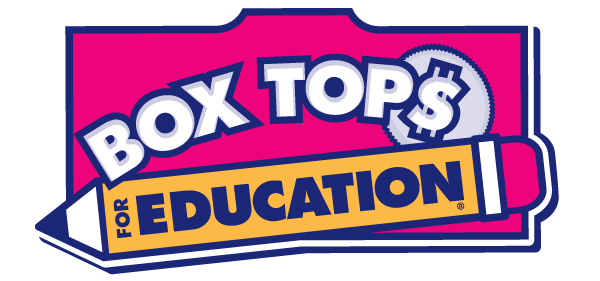 Box Tops for Education
We participate in the General Mills Box Tops for Education program. You can help, too! Find out how...